BRICS Summit: 6 New Countries To Join Developing Bloc Next Year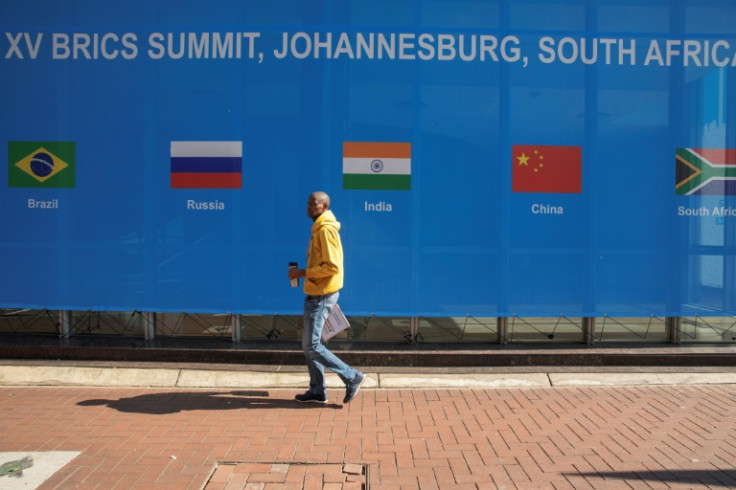 South African President Cyril Ramaphosa announced Thursday that six new countries--Argentina, Egypt, Ethiopia, Iran, Saudi Arabia, and the United Arab Emirates--will be joining the BRICS economic bloc in January 2024.
During his speech, Ramaphosa announced the outcomes of the 15th BRICS Summit and disclosed the names of the countries alongside membership effectiveness details.
"We have decided to invite the Argentine Republic, the Arab Republic of Egypt, the Federal Democratic Republic of Ethiopia, the Islamic Republic of Iran, the Kingdom of Saudi Arabia, and the United Arab Emirates, to become full members of BRICS. The membership will take effect from the first of January 2024," he said.
Chinese President Xi Jinping also addressed the BRICS expansion during the final day of the three-day summit, and said this expansion has reflected BRICS' determination for unity and cooperation.
India's Prime Minister Narendra Modi praised the expansion, saying, "India has always supported the expansion of BRICS. India has always believed that adding new members will strengthen BRICS as an organization."
Russia and Brazil have also welcomed the new members. BRICS currently consists of five emerging economies--Brazil, Russia, India, China, and South Africa.
Earlier this month, Iran asked for South Africa's support to get "accelerated" membership to BRICS. Anil Sooklal, who serves as ambassador at Large for Asia and BRICS, said last month that BRICS has attracted over 40 countries, while 22 countries have already formally applied to join BRICS.
© Copyright 2023 IBTimes ZA. All rights reserved.