BRICS Attracts Over 40 Nations, 22 Formally Applied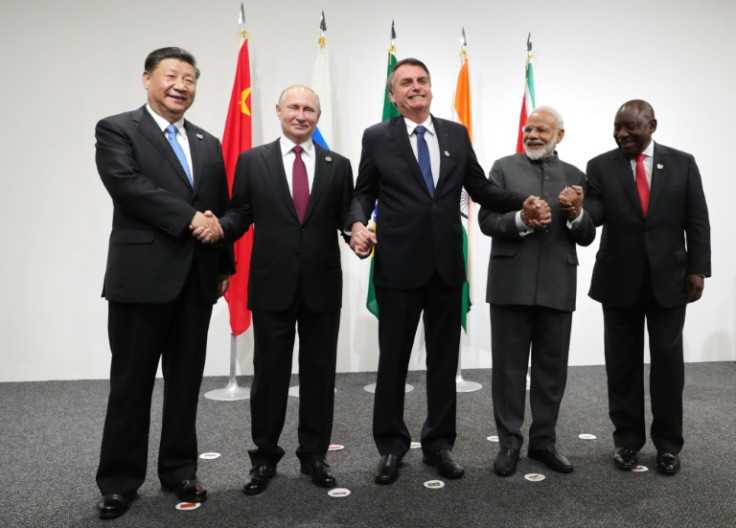 Anil Sooklal, who serves as Ambassador at Large for Asia and BRICS, revealed that over 40 countries are looking forward to joining the BRICS group, which currently consists of emerging superpowers like Brazil, Russia, India, China, and South Africa.
While 40 countries are ready to join BRICS, 22 countries have already formally applied for the same.
During a press conference in Johannesburg on Thursday Sooklal said, "An equal number of countries ... have informally expressed interest in becoming BRICS members ... (including) all the major global south countries," news.bitcoin reported.
"We will expand on addressing the idea of deepening interaction in trading in local currencies," he added. "Countries want to have greater flexibility and to be less dependent on the dollar."
Ahead of the conference, Sooklal noted on Tuesday that the expansion of BRICS could increase to include more than 50 countries.
The ruling party of South Africa, African National Congress (ANC)'s treasurer-general, Gwen Ramokgopa, shared the importance of this group last week, noting that it will cover more than half of the world's population and increase trade between them.
"BRICS continues to grow stronger, more reliable, and more influential as a platform that advances the common interests of the global south," she said. "Through joint efforts, Brics is today a force for progressive change in global affairs and cannot be ignored."
She continued, "It is for this reason that the forthcoming summit in August has attracted so much interest. BRICS can no longer be dismissed as an insignificant form."
According to the former Mayor of Pretoria, BRICS currently represent over 42% of the global population, 30% of the world territory, and over 30% of the GDP. Although she noted that the global trade percentage is only 18, noting that this will also increase soon as more countries will join.
BRICS upcoming summit is hosted by South Africa next month and it has become a global issue as there was a possibility of Russian President Vladimir Putin attending the event.
However, Putin has now decided not to attend the event in person and instead, he will take part in the discussions held between Aug. 22 to 24 virtually.
President Putin's attendance in person became a global issue as the International Criminal Court (ICC) has already issued an arrest warrant against Putin on March 18 and was expecting South Africa to arrest him if he steps into the country amid Russia and Ukraine conflict.
South Africa has taken a neutral stance on the ongoing conflict. Furthermore, the President of South Africa Cyril Ramaphosa led an African delegation to Ukraine and Russia to speak with their leaders to seek peace.
© Copyright 2023 IBTimes ZA. All rights reserved.