President Ramaphosa Says Diversity 'Greatest Strength' Of BRICS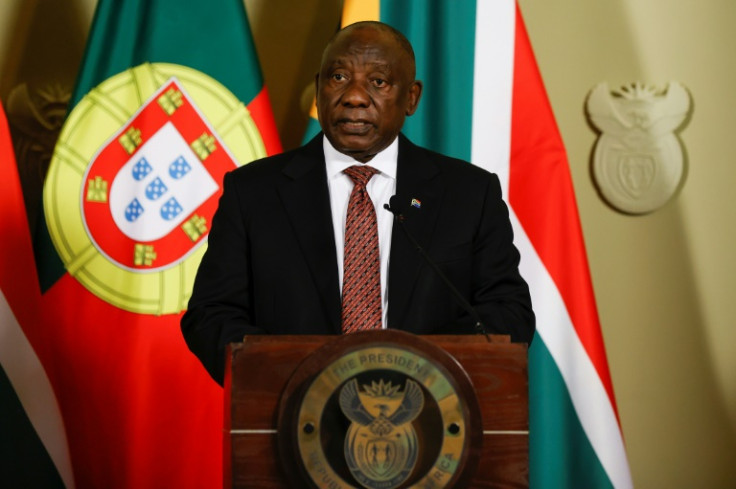 President Cyril Ramaphosa emphasized that the "greatest strength" of the BRICS group is "diversity" as the member countries come from different cultures and traditions.
BRICS consists of five emerging economies -- Brazil, Russia, India, China, and South Africa. The 15th BRICS summit commenced on Aug. 22 at Sandton Convention Centre, located in Johannesburg, South Africa.
During the second day of the summit, the South African President shared that all the BRICS countries are united by "common vision and common goals," adding that "diversity is our greatest strength," SA News reported.
The three-day summit started on Tuesday and Thursday will mark the final day of the event. While all country heads attended the event in person, Russia's President Vladimir Putin participated virtually.
President Ramaphosa assured everyone at the summit on Wednesday that they will get to "experience the rich tapestry of cultures, traditions and foods of South Africa" on the occasion of the Cultural performance and State Banquet, which took place at the Gallagher Convention Centre in Midrand, Johannesburg.
To celebrate unity, diversity, and shared progress, a formal dinner was orchestrated by renowned culinary expert Wandile Mabaso and a qualified beverage steward and chef, Xolani Mancotywa.
The president thanked all the Heads of State for accepting his invitation and said, "It is also a night when we thank you for joining the BRICS countries prior to tomorrow's BRICS Outreach program."
He continued, "We hope that this evening you will experience South Africa's story, one that interweaves our many different cultures, traditions, and languages as the foundation of an inclusive nation."
"It is a story that reflects the nature and purpose of BRICS, which values partnership and cooperation in a spirit of openness and solidarity," the president said.
The performances included choreography by Gregory Maqoma, inspirational dance by Musa Motha, and renowned opera singer Pretty Yende.
President Ramaphosa congratulated one of the BRICS member countries, India as on Wednesday evening the country's spacecraft, Chandraayan-3 landed on the moon successfully.
With this mission, India became the first country to land on the moon's south pole while it is the fourth country to do soft-landing on the moon.
"We congratulate Prime Minister [Narendra] Modi, the government and people of India and the Indian Space Research Organisation on the success of the Chandraayan-3 mission," he said. "Pushing forward the frontiers of scientific endeavor is integral to human progress."
He disclosed that the Indian Prime Minister Narendra Modi has proposed to set up a Space Exploration Commission where BRICS countries can share knowledge and experiences.
© Copyright 2023 IBTimes ZA. All rights reserved.