South Africa To Enhance Energy Collaborations With China, Ramaphosa Says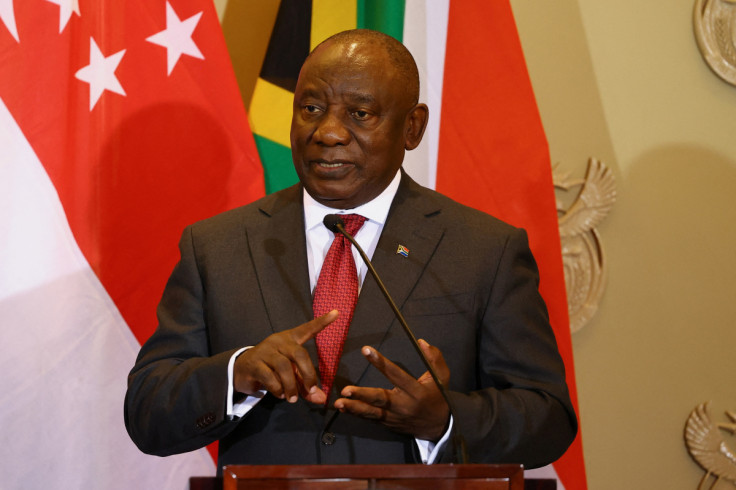 President Cyril Ramaphosa, who received his Chinese counterpart President Xi Jinping on Tuesday, disclosed that South Africa is looking forward to enhancing its energy collaboration with China.
The South African President praised his counterpart for supporting the country amid the ongoing energy crisis by donating emergency power equipment worth R167 million and awarding a grant of approximately R500 million as development assistance.
"Energy cooperation with China is a recent development that we look to deepen, particularly in line with our respective commitments to low-carbon, climate-resilient development," President Ramaphosa said, SA News reported.
He recalled that South Africa and China's relationship stretches back many decades as China has been supporting South Africa during its struggle for freedom and democracy, adding that China has also been a developmental partner and friend to South Africa.
Ramaphosa went on to make a special mention of receiving support from China during the COVID-19 pandemic as the Asian country provided personal protective equipment, vaccines, and other essential items to South Africa alongside other African countries.
"This support extended to the cancellation of the debt of a number of Africa countries," he added.
Furthermore, the president noted that Chinese companies responded to South Africa's investment drive with enthusiasm as the country was able to raise more than R1.5 trillion in investment commitments in the past five years.
"It is this common outlook that has enabled us to deepen our cooperation on several fronts. South Africa maintains high-level cooperation with China in several areas," he continued. "These include, but are not limited to, international politics, trade, investment, infrastructure development, science, innovation, and education."
The South African President further shared that South Africa is inspired by China's common prosperity strategy, noting that it includes improving the welfare and well-being of all countries of the Global South.
He added, "We welcome the progress that has been made regarding various FOCAC-related infrastructural development projects in South Africa, such as small harbors development and the flagship uMzimvubu Water Development project."
As far as BRICS expansion is concerned, the president shared that South Africa and China - both share the same views and he is looking forward to the discussions that will take place on this matter during the BRICS Leaders' Retreat.
Kgosientsho Ramokgopa, who serves as Electricity Minister, will be signing a Joint Memorandum of Cooperation (MoC) with eight Chinese entities on Wednesday.
Head of the China Institute for Studies in Energy Policy at Xiamen University, Lin Boqiang noted the China and South Africa energy cooperation is a "win-win" for both countries.
"Energy cooperation between China and South Africa is mutually beneficial and win-win. It is believed the two parties will further deepen energy cooperation, trade, and investment, especially in that of renewables, in the days to come," he said on Tuesday, ChinaDaily reported.
© Copyright 2023 IBTimes ZA. All rights reserved.