BRICS Summit: Putin Says Russia Willing To Cooperate In Africa's Development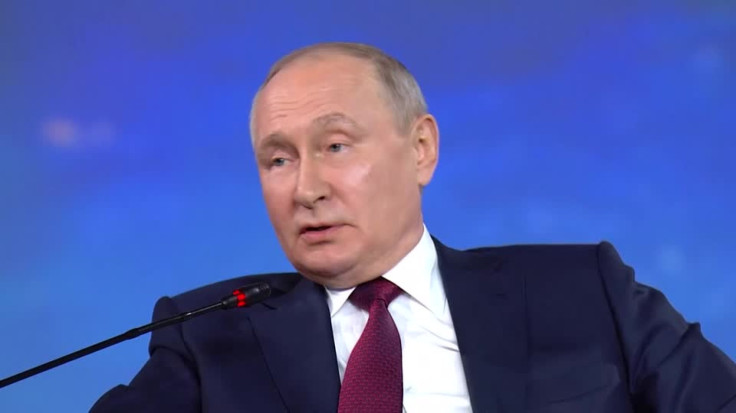 While addressing BRICS Business Forum in South Africa virtually, President Vladimir Putin said that Russia is willing to cooperate in the development of the African continent.
During his speech on Tuesday, the Russian President pointed out that his country is "part of the five most economically powerful countries in the world despite pessimistic outlooks from Western experts," SA News reported.
He went on to share that Russia has witnessed 6% growth and an increase in its economy in the past three years. He added, "There is volatility in the financial, energy, and other markets, and that state and private debts are rising."
However, Putin stressed that Russia continues to remain a reliable food supplier to the African continent including South Africa, which is also a member of the BRICS group.
The Russian President asked his BRICS Summit partners to cooperate on equal terms, urging African countries to revert to Russia's offer of providing free grain.
Aside from the development of Africa, Putin said that BRICS "cooperate on the principles of equality, partnership support, respect for each other's interests, and this is the essence of the future-oriented strategic course of our association, a course that meets the aspirations of the main part of the world community, the so-called global majority," WION reported.
He also attacked the value of the dollar losing its global value and said de-dollarization is gaining momentum.
"A balanced, irreversible process of de-dollarization of our economic ties is gaining steam, with efforts undertaken to develop efficient mechanisms of mutual settlements, as well as monetary and financing control," he added, as per PressTV.
He continued, "As a result, the share of the dollar in export and import transactions within BRICS is declining as it only equaled 28.7% last year."
Regarding currency, Brazilian President Lula da Silva also supported "a common trading currency for BRICS countries that will not replace" national currencies during the summit.
The 15th BRICS summit commenced on Aug. 22 at Sandton Convention Centre, located in Johannesburg, South Africa. The group consists of five emerging economies -- Brazil, Russia, India, China, and South Africa.
While all heads of states are participating in the BRICS Summit in person, Russia's president attended the event virtually amid Russia-Ukraine's ongoing conflict, which resulted in International Criminal Court (ICC) issuing an arrest warrant against Putin in March.
This created pressure on South Africa to arrest Putin. However, now that Putin is attending the summit virtually, South Africa is no longer bound to arrest the Russian President.
© Copyright 2023 IBTimes ZA. All rights reserved.