South Africa's Tourism Department Partners With Google To Improve Use Of Technology In Promoting Its Offering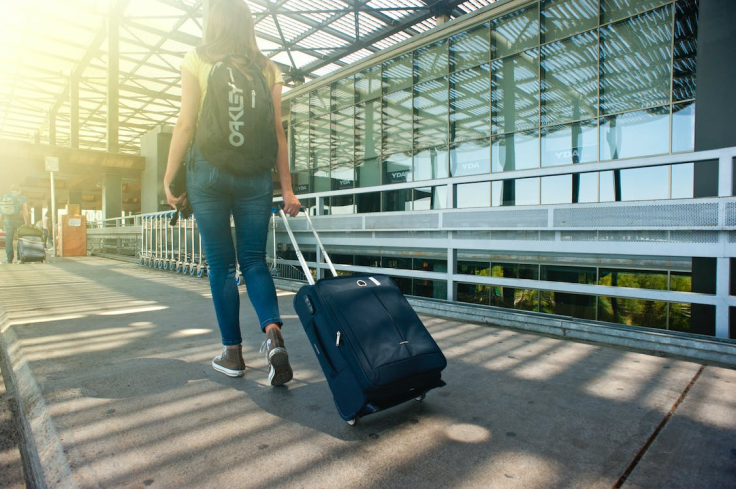 The Department of Tourism of South Africa is all set to collaborate with Google to improve the country's use of technology in promoting its tourism offering.
Patricia de Lille, South Africa's tourism minister, and Alistair Mokoena, Google's country director for South Africa, formalized the partnership by signing an agreement on Monday.
The collaboration will cover various key areas, including digital skills training, culture and heritage sites promotion and thought leadership.
According to the Department of Tourism, the partnership will help reshape industries and enhance public services. This agreement will also focus on non-monetary exchanges to help both parties.
"The primary goal of the partnership is to harness Google's technological expertise to support the Ministry of Tourism's efforts in promoting South Africa as a prime tourist destination," the department explained, as per SA News.
The collaboration also aims to facilitate the sharing of knowledge, work on skill development and promote the use of digital tools in enhancing tourism experiences and sustainability in South Africa.
The tourism department noted that "by tapping into Google's technology through digital skills training and the sharing of insights, South Africa's industry, notably SMMEs, can present their offerings in innovative ways, engaging potential tourists and inspiring them to explore the country."
This collaboration is also aligned with the department's goal of increasing international arrivals and growing domestic trips within the country which are expected to help businesses thrive, help with the country's economic growth and create more jobs.
The tourism minister said earlier this year that South Africa aims to bring 21 million tourists to South Africa in the next seven years, noting that e-visas and improved air access will become a contributing factor to achieving this goal.
Last month, the tourism minister praised Saudi Arabia for opening an e-visa system for South Africans, making South Africa the first country in Africa to get an e-visa from the Middle Eastern country.
The e-visa, which costs 535 Saudi riyals and includes medical insurance, lets South Africans multiple entries for one year. Visitors can stay in Saudi Arabia for up to 90 days at a time.
The announcement came after the South African tourism minister visited Saudi Arabia to attend the International World Tourism Day conference. Following the event, South Arabian Airlines recommended a direct flight between Jeddah and Johannesburg starting on Dec. 1.
The tourism department also signed a memorandum of agreement with vacation rental company Airbnb in September to advance tourism services in South Africa.
© Copyright 2023 IBTimes ZA. All rights reserved.