South Africa Celebrates Partnership With Netherlands In Water Sector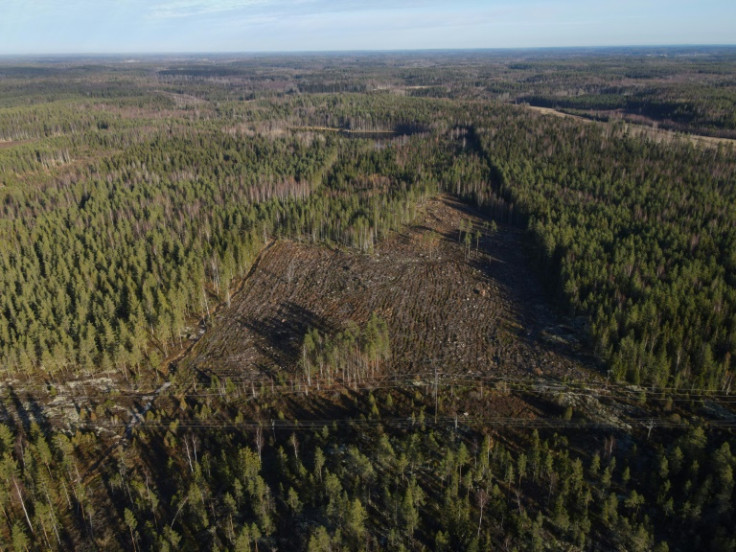 South Africa has celebrated its partnership with the Netherlands in the water sector.
Senzo Mchunu, minister of water and sanitation of South Africa, praised the Netherlands for its global expertise in water, adding that the European country is very skilled in water management.
To see the progress of the Blue Deal South Africa project, the minister visited the Blesbokspruit wetland in Ekurhuleni alongside the King of the Netherlands, Willem-Alexander, and Queen Máxima of the Netherlands on Wednesday.
During the visit, Mchunu noted that "a partnership with them [Netherlands] helps us to lift our skills level on water management as South Africa," SA News reported.
Blesbokspruit wetland water project is currently being implemented under the title "Blue Deal South Africa Programme." The project has faced challenges like poor water quality, which is reportedly caused by the excessive growth of water hyacinth in the Blesbokspruit River.
The King and Queen visited the river to witness how water hyacinth is removed through various means, including using hands and machines. Researchers are reportedly experimenting with biological control, which includes fleas from South America.
The Blue Deal South Africa partnership aims to ensure that South Africans in the region have sufficient and clean water by 2030. The program helps both countries to exchange knowledge and experiences.
"This is a project of maintaining this ecosystem for the benefit of South Africans. This wetland is one of the biggest wetlands in the country and its water contributes to the main system, the Vaal River System, which supports around 20 million people," Mchunu said.
"The Blesbokspruit wetland is one of the most important systems in the world, and therefore, the work that we are doing in partnership with the Netherlands to protect this wetland, even via the moving of the hyacinth, is beneficial in many respects," the minister added.
Mchunu noted, however, that the main business is to "keep the wetland alive."
Speaking about the partnership between both countries, the minister shared that South Africa often sends officials to the Netherlands to get training on water management projects alongside other sectors.
"We have practical collaborative programs, where we join hands and maintain this wetland together," he said.
Mchunu also disclosed that both countries have recently renewed the Blue Deal initiative, recalling their last meeting during the Global Conference in Water and Sanitation, which took place in New York in March.
Earlier this year, the minister announced the revival of the Umkhomazi Water Project worth R23 billion, revealing that it would ensure increased water security in the Umngeni Water Supply System.
© Copyright 2023 IBTimes ZA. All rights reserved.