Electricity Minister Says Africa Can Generate 50 Times More Energy Than Demand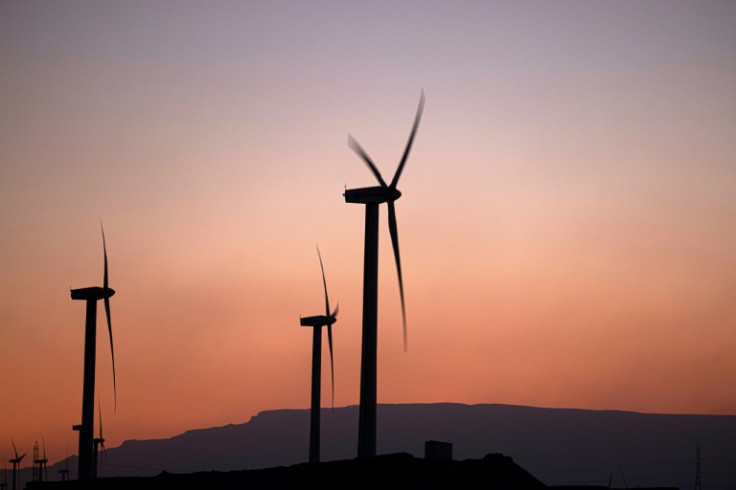 Africa can produce 50 times more energy than required, according to Kgosientsho Ramokgopa, electricity minister of the Republic of South Africa.
"We need to have a Pan African view in the exploitation of this energy carrier and our view is that by 2040 Africa can produce up to 50 times more energy from renewables than the world's estimated demand," he said on Tuesday during the Africa Energy Week, SA News reported.
Held in Cape Town from Monday to Friday, Africa Energy Week is an interactive exhibition and networking event that unites global and African energy stakeholders, drives industry growth and promotes Africa as the destination for Africa-focused events.
Ramokgopa explained at the event that Africa holds an advantage when it comes to location because it can generate more electricity from renewables. He also shared that the continent has "some of the radiation levels of any parts of the world" as well as "some of the best wind speeds along the coastal areas."
"We have got an opportunity to define a Just Energy Transition with African characteristics and in this instance, it is about universal access, the exploitation of critical minerals that are key to the development of green hydrogen and realizing its potential," he said.
He explained that by smelting African iron ore locally, the continent can create many jobs. However, he pointed out that skills are required to support this transition.
The minister said that to broaden the industrial base, "we are really getting people in good quality jobs...this is in addition to the decarbonization agenda," adding that it is important to understand the potential of green hydrogen.
"We confront what essentially is an objective inherent risk associated with the exploitation of this resource and the strain that it's putting on our water resources," he said.
Ramokgopa further noted that there is literature that suggests how "coastal countries can use seawater to produce green hydrogen and therefore eliminating the strain that is likely it's likely going to place on limited water resources... especially countries like South Africa where water is a scarce commodity."
The minister then shared that Sub-Saharan Africa's resources have the potential to generate between 5,000 to 13,000 million tons of green hydrogen energy every year.
"We think that could come at about $2 per kilogram essentially by 2050 and therefore making green hydrogen financially competitive compared to other energy sources," he said.
This renewable energy can also contribute to the national revenue funds of up to $20 billion for many African countries including South Africa. Revenue can be used on social infrastructure and improve the quality of life for the citizens.
© Copyright 2023 IBTimes ZA. All rights reserved.