President Ramaphosa Calls For Cessation Of Acts Of War Amid Israel-Palestine Conflict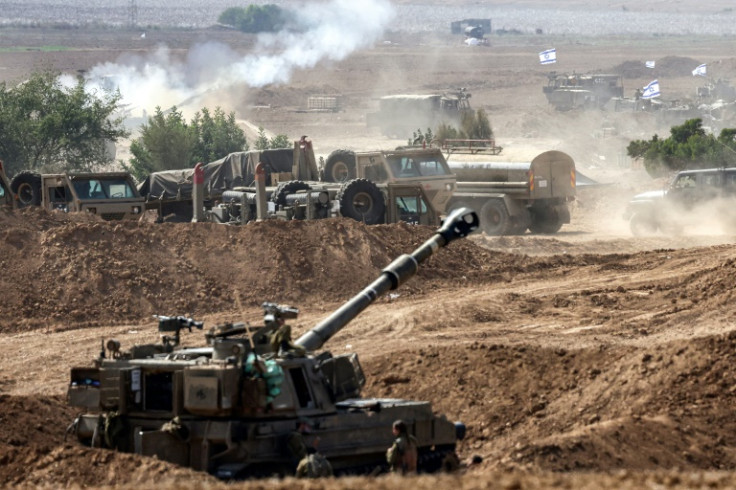 President Cyril Ramaphosa has called for the cessation of acts of war amid the conflict between Israel and Palestine, saying that "without justice, there can be no peace."
The South African president has also asked for a United Nations-led negotiation process to help resolve the conflict.
"Without justice, there can be no peace," he said. "The cycle of violence that has been unleashed is the tragic outcome of decades of unmet and unfulfilled possibilities to peacefully solve the problem between Israelis and Palestinians."
The president noted that like many people across the globe, South Africans have been witnessing the devastating violence and destruction in both countries since Oct. 7.
"It has never been our nature as South Africans to reserve our empathy only for those with whom we share an ethnic, racial, religious or cultural affinity," he said, as per SA News. "As South Africans, we have made it part of our national DNA to stand firm against all forms of prejudice, including racism, anti-Semitism, Islamophobia and xenophobia."
Because of this, according to him, South Africans have their thoughts and prayers for the people of both Israel and Palestine.
Ramaphosa further said that it has been "traumatic" to watch images of "civilians killed, wounded and captured; of destroyed homes, and of entire neighborhoods flattened by bombardment."
"The atrocities that we have witnessed since last week Saturday are the latest chapter in a painful history of suffering, oppression, occupation and conflict going back more than 75 years," he added.
"The harrowing deaths of Israeli and Palestinian civilians is a shock to our collective humanity," the president continued. "While international law recognizes the right of oppressed people who defend themselves to use arms as a means of struggle and defense, that right must be exercised within the bounds of the Geneva Conventions."
Geneva Conventions are humanitarian rules of war to protect civilians who are not fighting in the war or are no longer part of the war due to sickness or injury. Moreover, they stop warring countries from inhumane treatment, torture, killing of civilians and attacks on infrastructure or medical personnel.
"We stand firm against violence directed at civilians; against the killing of children, the elderly, the infirm and non-combatants; against the targeting of critical infrastructure such as hospitals; and against the collective punishment of civilian populations," Ramaphosa said.
The South African President also urged the international community to support peace and create favorable conditions for negotiation and dialogue rather than encouraging conflict, hinting at the United States, which sent weapons and warships to support Israel.
Ramaphosa then said he was hoping that the Israeli and Palestinian people would come together, reconcile and choose peace.
© Copyright 2023 IBTimes ZA. All rights reserved.