Israel-Palestine Conflict: DIRCO Reveals Details Of Minister Pandor's Phone Call With Hamas Leader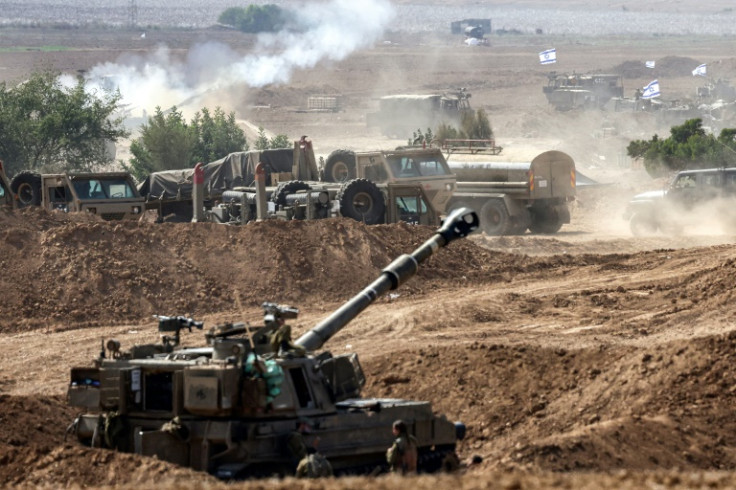 The Department of International Relations and Cooperation (DIRCO) has shared the details of the phone call between South African international relations and cooperation minister Naledi Pandor and Hamas leader Ismail Haniyeh, revealing that as per their conversation, Palestine needs humanitarian aid.
During the said call, Pandor "reiterated South Africa's solidarity and support for the people of Palestine and expressed sadness and regret for the loss of innocent lives, both Palestinians and Israelis," according to SA News.
Pandor and Haniyeh reportedly talked about people in Gaza needing humanitarian aid alongside those in other parts of Palestinian territories.
DIRCO then clarified that reports of the minister offering help to Hamas for the "Battle of Al-Aqsa Flood" are not true and are only meant to "impugn" the South African government and the minister.
"Minister Pandor's call with the Hamas leader is in line with South Africa's readiness to engage all interlocutors as part of facilitating dialogue to end the ongoing conflict," the department said.
"South Africa, therefore, calls on all sides to seize the opportunity for peace as opposed to violence, and for the international community to actively advocate for the implementation of its own international resolutions and establish a credible peace process," it added.
So far, 2,808 Palestinians have been killed in Israeli air raids, while 1,400 Israelis, including 286 soldiers, have lost their lives in Hamas attacks. The number of Palestinian civilians and soldiers killed is not yet available.
South African President Cyril Ramaphosa called for an immediate cessation of acts of war between Israel and Palestine on Monday, urging the opening of humanitarian corridors and a United Nations-led negotiation process to resolve the ongoing conflict.
Ramaphosa also noted that South Africans do not just reserve their empathy for those they share "an ethnic, racial, religious or cultural affinity." According to him, they "stand firm against all forms of prejudice, including racism, anti-Semitism, Islamophobia and xenophobia."
"Our thoughts and prayers are with the people of both Palestine and Israel as they go through these difficult times," he said, hoping that the Israeli and Palestinian people would come together, reconcile and choose peace.
The president's comments came after hundreds of South Africans staged a protest outside the United States Consulate in Johannesburg on Oct. 11 to condemn Washington's move to provide weapons to Israel to fight against Hamas. The protesters also demanded that Eli Belotsercovsky, Israeli ambassador to South Africa, be expelled.
© Copyright 2023 IBTimes ZA. All rights reserved.