President Ramaphosa Says 'No Evidence' To Support U.S. Claims Against South Africa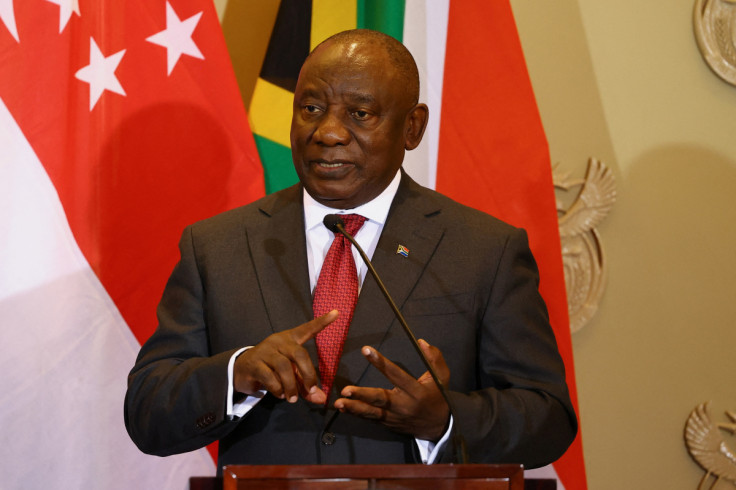 President of South Africa, Cyril Ramaphosa revealed that "no evidence" was found that would prove South Africa supplied weapons to Russia.
The investigation was launched in May after the United States claimed that South Africa supplied weapons to Russia amid the ongoing Russia-Ukraine conflict.
President Cyril Ramaphosa appointed a panel of three members -- Judge Phineas Mojapelo, Advocate Leah Gcabashe SC, and former Deputy Minister of Basic Education of the Government of South Africa, Enver Surty – to investigate the docking of the Russian vessel named Lady R in Simonstown, Western Cape.
However, the president disclosed on Sunday evening that following the investigation, no evidence was found by the panel that any cargo containing weapons was loaded into Lady R and exported to Russia.
"The panel found that there was no evidence to support the claim that the ship transported weapons from South Africa destined for Russia," he said, SA News reported.
According to the panel's investigation, the ship docked at Simonstown to deliver equipment that had been ordered for the South African National Defence Force in 2018 by Armscor, the country's arms procurement company."
He continued, "In terms of the contract for the supply of the arms, neither Armscor nor the South African National Defence Force had any control over the means through which the supplier of the ordered equipment would transport them to South Africa."
He went on to share how the allegations have damaged South Africa, revealing that it took a toll on the country's currency, economy, and image in the world.
"When all matters are considered, none of the allegations made about the supply of weapons to Russia have been proven to be true, and none of the persons who made these allegations could provide any evidence to support the claims that had been leveled against our country," he added.
President Ramaphosa further shared the details of the investigation after which the report was produced, disclosing that the process involved the panel visiting the Simonstown naval base and obtaining evidence under oath from nearly 50 people in every relevant component of government.
He revealed that more than 100 documents were submitted for examination to the panel and several "entities and persons that had publicly claimed to have information on this matter were invited to make submissions to the panel."
"Many of those invited either failed to do so or said they had no independent knowledge of the relevant facts," he said. "The panel did not find any evidence of criminal conduct by any persons involved."
Since the Russia-Ukraine conflict began, South Africa has taken a neutral stance. In fact, the South African President went to Russia and Ukraine with other African heads to solve this conflict in a peaceful way.
© Copyright 2023 IBTimes ZA. All rights reserved.