Africa CDC, BRICS Join Hands To Prevent, Fight Future Pandemics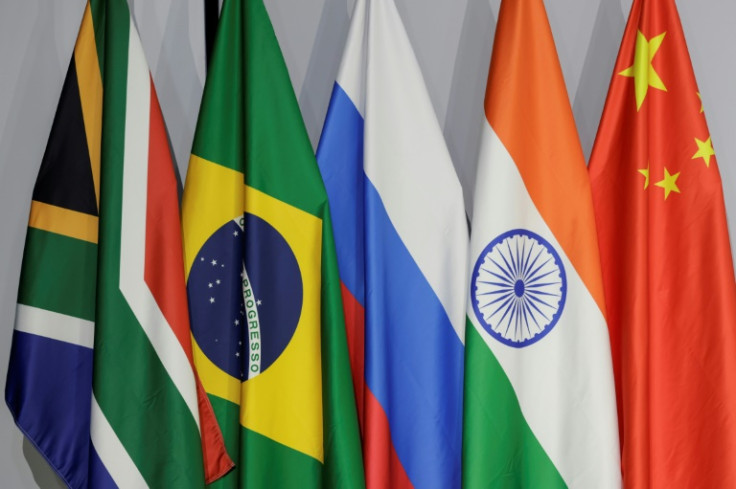 The Africa Centers for Disease Control and Prevention (Africa CDC), Africa Health Business, and the South African chapter of the BRICS Business Council have joined hands to deal with future pandemics.
A meeting was held on Monday--three days after the 15th BRICS summit came to an end--to work on a potential African Union (AU) and BRICS framework of cooperation for the pandemic, preparedness, prevention, and response (PPPR).
The meeting was attended by all BRICS members, including Brazil, Russia, India, China, and South Africa, alongside newly invited members--Ethiopia and Egypt. Business, civil society, development finance institutions, global health agencies, and AU specialized agencies were also present at the meeting.
South Africa issued a statement on Monday after the meeting, revealing that the "dialogue sought to elicit a collaborative framework for AU and BRICS PPPR that is actionable and implementable," SA News reported.
"[This is] by tabling concrete suggestions, drawing from the AU and BRICS collective experiences of dealing with COVID-19 and other pandemics, identifying the existing capabilities, and acknowledging the gaps that would need to be closed for adequate pandemic preparation and response," it added.
During the meeting, the attendees said the global power was shifting towards BRICS as the expansion made the group represent 4.8 billion people--more than half of the world's population.
It continued, "Increasing human and animal interconnectedness, climate change and an increasing frequency of infectious disease outbreaks mean that the AU and BRICS' ability to contain infectious diseases has a fundamental bearing on global health security," Africa CDC said in a press release.
"The realisation of this growing responsibility compelled AU and BRICS stakeholders to convene and begin a process towards a declared collaborative framework."
The participants were encouraged to utilize their capabilities in various fields from medical to digital.
"The meeting considered the merits of opening up the entire expanded BRICS and AU market to all pharmaceutical manufacturers in the BRICS and AU regions," the attendees said.
Stavros Nicolaou, who is one of the members of the BRICS Business Council, said the COVID-19 pandemic had exposed all the global health inequities, especially in Africa, adding that the continent was still recovering post-pandemic.
"Collaborative efforts across the African and BRICS geographies can enhance surveillance, research, infrastructure, and resource allocation to ensure a swift and coordinated response to future pandemics underpinned by a resilient African pandemic prevention, preparedness and recovery system," he said.
South Africa's Health Minister Joe Phaahla, who also attended the meeting, said the BRICS member states need to promote digital health technologies in order to strengthen PPPR.
© Copyright 2023 IBTimes ZA. All rights reserved.