President Ramaphosa Highlights Importance Of Green Hydrogen In South Africa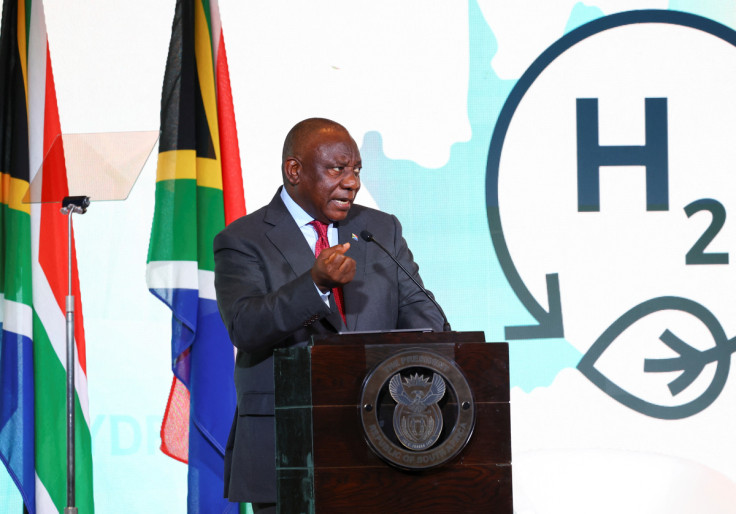 President Cyril Ramaphosa has highlighted the importance of green hydrogen, particularly its potential to create millions of jobs and increase South Africa's gross domestic product (GDP) by 2050.
During the second iteration of the South African Green Hydrogen Summit (SAGHS) in Century City, which was held in Cape Town on Monday, the president said the hydrogen economy can have a huge positive impact on communities and small businesses across the country.
He noted that the hydrogen economy "has a prominent role to play in our country's just energy transition, providing employment and support to vulnerable workers, communities and small businesses," SA News reported.
The hydrogen economy reportedly has the potential to add 3.6% to the country's GDP and provide approximately 370,000 jobs. Considering this, Ramaphosa said South Africa "must act with purpose to harness the potential of the green hydrogen economy."
This summit aimed to highlight South Africa's exceptional potential to become the world's best green hydrogen production hub. Earlier this year, the South African Cabinet approved an investment strategy mentioning green hydrogen as a big frontier strategic sector that can attract huge foreign and domestic direct investment.
"South Africa has committed to ambitious emission reduction targets. Our own estimates indicate that green hydrogen has the potential to remove 10% to 15% of our domestic emissions and contribute to our nation's long-term energy security," the president said.
The president then applauded the members of the African Green Hydrogen Alliance — Egypt, Kenya, Mauritania, Morocco, Namibia, Ethiopia and Angola — for their collaboration, adding that the alliance is focused on harnessing Africa's potential in developing green hydrogen industries. This alliance also aims to make joint decisions for technical support, funding and market access to international public and private sector partners.
Ramaphosa recalled the inaugural summit held last year and said it laid a strong policy foundation. However, this year's summit was more dedicated to the project, which would provide an "opportunity to demonstrate the degree to which projects have matured and advanced."
"This is also an opportunity to demonstrate technological developments and advancements in the green hydrogen space," he added. "Close cooperation between public, private and financial partners will be key to unlocking Africa's green hydrogen potential."
"This will enable mass-scale domestic and international demand for green hydrogen, and increase cooperation on green hydrogen production, storage, and distribution infrastructure," he said further.
Ramaphosa believes South Africa "has deep capital markets with world-class conditions for generating renewable energy through solar and wind power, which are key drivers of the production of green hydrogen."
Finally, the president thanked all the partners and sponsors for attending the summit including Anglo American, BMW, Sasol, the Industrial Development Corporation and GIZ.
© Copyright 2023 IBTimes ZA. All rights reserved.