Partnerships Between Businesses, Government Will Enhance South Africa's Economy, Says Deputy President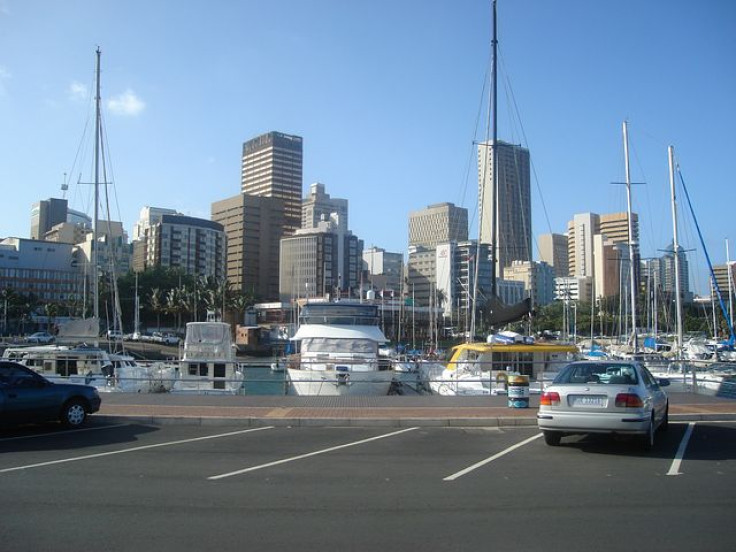 South Africa's Deputy President Paul Mashatile has highlighted the need to enhance the country's economy and create new jobs by developing partnerships between the government and businesses.
During the 7th Annual Solutions Exchange Conference held in Johannesburg on Thursday, the deputy president urged people not to undermine the importance of structures like the National Economic Development and Labour Council (NEDLAC), as it ensures the development of South Africa and its citizens.
Speaking at the event, Mashatile revealed the government was encouraged by 115 CEOs of private firms, who pledged their interventions toward the socio-economic transformation of the country.
He further noted the South Africa Youth platform, launched by Harambee via the National Pathway Management Network, has registered over 4.1 million youngsters, adding it was the largest platform in this network.
"This is an inclusive platform that uses cutting-edge technology such as geo-mapping, which allows for youth to be matched with opportunities closer to their residence, thereby saving transport and other costs," he said, SA News reported.
He further explained it was "indeed this niche innovation that has made it possible for young people, who live further away from the economic hubs, to also access economic opportunities, and kick-start their entry into the labor market."
Mashatile noted these young people get over one million opportunities from over 1,000 opportunity holders, adding the government was committed to increasing private sector investment in order to promote job creation.
"To accomplish this, we have facilitated an investment drive with an initial target of R1.2 trillion over a five-year period," Mashatile added. "We have since mobilized nearly R1.5 trillion in investment commitments, therefore exceeding this goal and many of these investment commitments are expected to translate into actual employment."
He disclosed that the South African economy currently employed 5.1 million youth, out of which 3.4 million people are employed in the formal economy.
"As we work closely with the business community to create jobs for our youth, we must not forget the power of entrepreneurship. The State has the responsibility to collaborate with business and the people in co-creating strong economies that enable development to occur."
The deputy president's closing remarks emphasized that government leaders, businesses, and civil society coming together will contribute to the improvement of South Africa's economy in the near future.
Mashatile's comments came a few days after it was disclosed that SA Taxi, which made a R500 million investment pledge in April, has created more than 3,000 jobs so far.
© Copyright 2023 IBTimes ZA. All rights reserved.