South Africa 'Benefited A Great Deal' By Being BRICS Member, Says Ramaphosa
President Cyril Ramaphosa said South Africa has gained significant benefits by being a BRICS member, adding that it was an association the country intended to continue.
Ramaphosa's comments came Thursday when he was questioned in the National Council of Provinces (NCOP) about South Africa's involvement as a BRICS member, along with Brazil, Russia, India and China.
"We, as a country, have benefited a great deal [through] the association with other BRICS countries. China today is our largest trading partner and this has largely been cemented, upheld, and encouraged by our membership of BRICS," the president said, SA News reported.
BRICS is set to get six new members -- Argentina, Egypt, Ethiopia, Iran, Saudi Arabia and the United Arab Emirates -- next year.
Ramaphosa said the new members would find the group an "important forum that goes beyond just the political engagements." He pointed out the BRICS membership will help the countries in economic development, trade extension, technology extension and many other areas.
The president said the association provided a great deal of economic benefits for South Africa as "trade with BRICS countries has grown in leaps, and bounds," adding "there is a clear economic benefit there."
Following the addition of the new members to the group, Ramaphosa said BRICS will get a "great boost, particularly to the Global South." Moreover, the president hinted the group could be expanded further in the coming years.
"We are, as it is now, going to consider membership applications from many other countries that want to be part of BRICS. So, BRICS continues to grow. It continues to grow in importance, economically, politically, as well as [where] trade is concerned," he noted. "BRICS is the great attraction that many countries now see for development and we want to keep BRICS as an important forum, as an important partnership that progresses countries that are associated with it or part of it."
Ramaphosa also spoke about the financial impact of hosting the BRICS summit in August, saying it was a "hugely successful" and "proud" moment for the country.
"The mere holding of a summit as large as the BRICS Summit – and this, by any measure, was the biggest BRICS Summit – brings together a huge number of people, many of whom come to South Africa either for the first time, and they come to spend their money here," he said.
The president shared that China alone brought around 600 people, who needed accommodation, food and transportation, while many other countries also had a large number of delegates.
"When you have an event like that, it inevitably leads to an economic benefit immediately because many of these people come with money from their own countries to spend here, so it increases the number of people who work," he noted.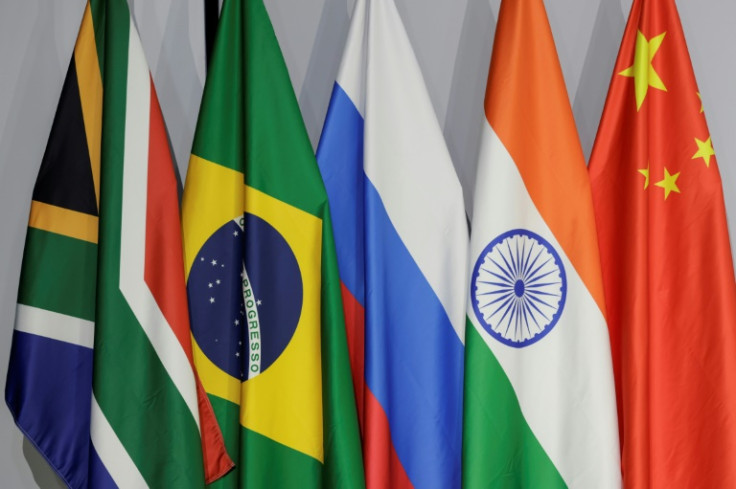 © Copyright 2023 IBTimes ZA. All rights reserved.