President Ramaphosa Explains Benefits Of BRICS For South Africa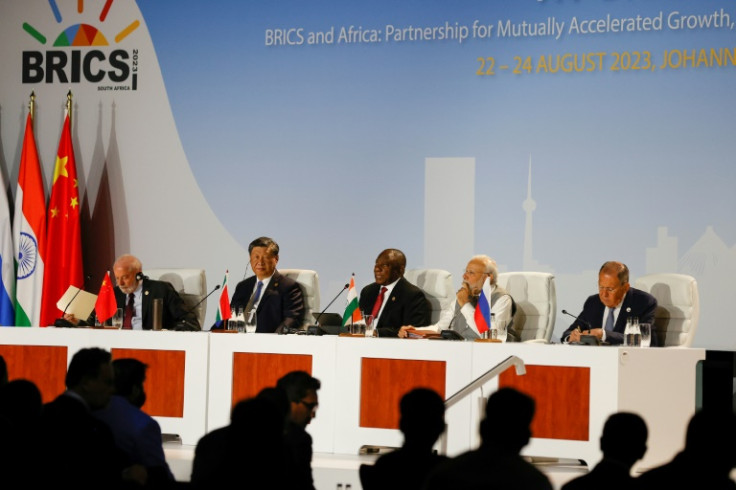 President of South Africa, Cyril Ramaphosa, explained the benefits of BRICS membership for South Africa to the members of parliament on Tuesday.
"The total South African trade with other BRICS countries reached R830 billion in 2022, which represents an increase of more than 70% from R487 billion in 2017," he said, adding that South Africa has experienced significant benefits through its membership and association with the BRICS grouping of countries.
BRICS group consists of five emerging countries including Brazil, Russia, India, China, and South Africa.
The president shared that South Africa uses its "BRICS membership to improve investment, trade, tourism, as well as capacity building, and it also flows into skills acquisition and technological capabilities that we see this relationship yielding for our country," SA News reported.
One of the key pillars of this cooperation is to strengthen economic and financial ties between BRICS member countries, as per the President.
He recalled that South Africa adopted the Strategy for BRICS Economic Partnership in 2020 to increase access to each other's markets, create a business-friendly environment for investors, and promote mutual trade and investment.
President Ramaphosa also highlighted the importance of the BRICS Business Council and the BRICS Women's Alliance bringing together vital commercial networks that promote trade and investment partnerships among BRICS countries.
Furthermore, the New Development Bank - launched by the BRICS countries in 2015 - finance and support the country's infrastructure and sustainable development projects.
"Our membership of BRICS makes a valuable contribution to the implementation of our Economic Reconstruction and Recovery Plan," he added. "For example, growing the tourism industry is one of the priorities of the Plan. The BRICS countries are becoming increasingly important tourism markets for South Africa."
The South African President also addressed the inclusion of six new countries to the BRICS bloc - Argentina, Ethiopia, Egypt, Iran, Saudi Arabia, and the United Arab Emirates - noting that these countries will further strengthen the group.
"These countries will enhance economic partnership in key sectors such as oil and energy, telecommunication and information technology, agriculture, textile, logistics, air transportation and tourism and medicine," he said.
He explained that these new additional countries are "big players" in terms of economics and in the upcoming phase the BRICS group will consider adding more countries, who have shown interest in the membership.
The president said, "We will obviously look at the economic value in terms of participation for all of us as BRICS members. These additional countries will be boosting our Economic Recovery and Reconstruction Plan and we expect great benefits from all this."
President Ramaphosa noted that the benefits of South Africa being a BRICS member have been very clear right from the beginning as it has led to enhanced activity within the country and all other member countries.
"Being a BRICS member does contribute a great deal to economic growth as well," he concluded.
© Copyright 2023 IBTimes ZA. All rights reserved.