Minister Lindiwe Zulu To Address Substance Abuse, Illicit Trafficking At 3rd National Summit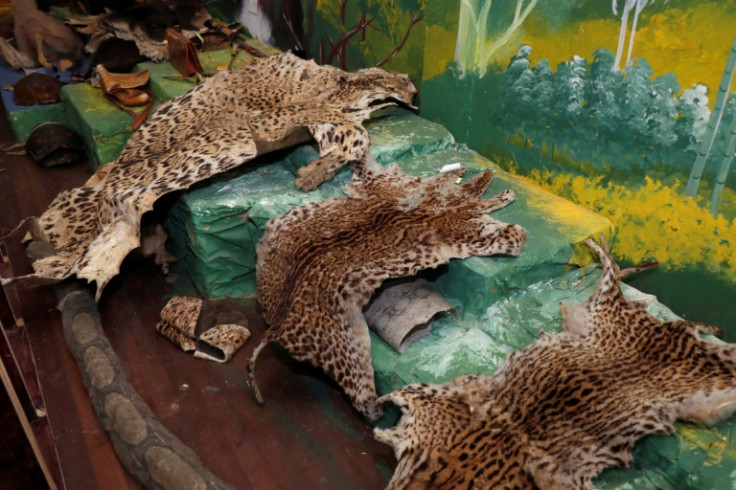 The South African city of Boksburg will play host to the 3rd National Summit, which will see the issue of substance abuse and illicit trafficking on the forefront.
The event is being held in partnership between the Social Development Department and Central Drug Authority from Tuesday to Thursday. Minister of Social Development Lindiwe Zulu will address the summit held under the theme "Towards sustainable, coordinated and impactful strategies for national drug and substance use in South Africa."
The Deputy Minister of Social Development, Hendrietta Bogopane-Zulu, and the Chairperson of the Central Drug Authority, Nandi Mayathula-Khoza, will accompany the minister during the summit.
"The summit will unfold on the premise of the need to realize a South Africa free of substance abuse through capacity building sessions on collaborative and coordinated evidence-based and sustainable socio-economic interventions," the Social Development department said, SA News reported.
The event is expected to be attended by civil society organizations alongside experts and leaders in the government to discuss "deliberate on drug demand reduction, drug supply reduction, access to medicines and prevention of NPS [new psychoactive substances] diversion, governance, accountability and leadership, research development, monitoring and evaluation, and economic development, as key thematic areas of the summit."
During the opening ceremony, people who have been affected from various provinces across South Africa will also share their experiences.
Former South African football player, Junaid Hartley, is scheduled to attend the event and share his 14-year-long substance abuse battle. Hartley had lost all his fortune and fame due to drug abuse, which had led to him sleeping on the streets of Johannesburg, Since 2017, he has been clean and coaching the under-11 team at the Education Through Soccer Academy.
Drug trafficking has been a growing concern in South Africa, as many international criminal organizations use its borders and ports to illegally trade narcotics.
Last month, the South African Police Service (SAPS) destroyed drugs, including cocaine, heroin, mandrax and marijuana, worth R800 million during a police operation in Johannesburg.
Brigadier Athlenda Mathe, national police spokesperson, noted that within the 2022 to 2023 financial year, the department has destroyed 20.8 tons of drugs with a street value of R2 billion.
© Copyright 2023 IBTimes ZA. All rights reserved.