South African Navy Replaces 40-Year-Old Combat Support Ship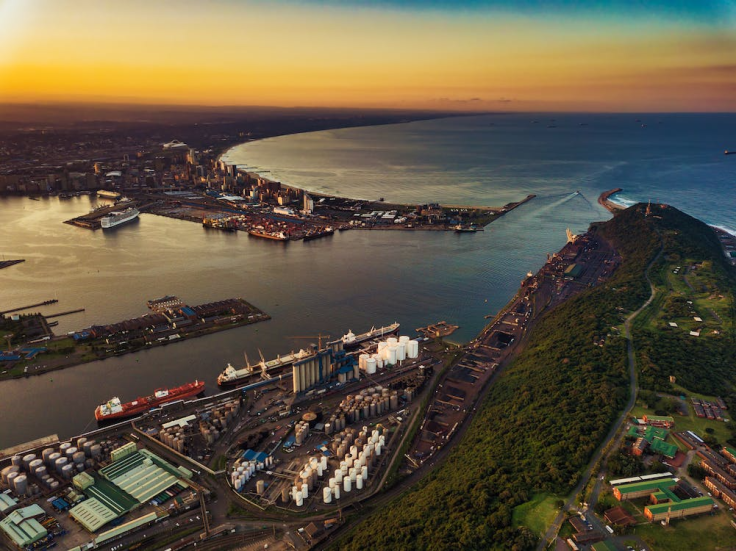 The South African Navy announced on Sunday it will be replacing the nearly 40-year-old combat support vessel, SAS Drakensberg.
Chief of the South African Navy, Vice Admiral Monde Lobese, shared the information while speaking at the naming and acceptance ceremony of the second new multipurpose inshore patrol vessel, SAS King Shaka Zulu, at the naval base in Durban.
The vice admiral noted the SAS Drakensberg will be replaced with a new vessel, and added the project will start soon. In order to take maritime security seriously, the government needed to provide at least 12 more ships, of which six must be the larger offshore patrol vessels, Lobese said.
"I am absolutely convinced of the fact that over a 30-year period, the investment in these ships and the overall benefit to our economy in preventing theft of our marine resources, as well as criminality on our oceans, makes the procurement of an additional 12 vessels a very logical and rational choice," as per Lobese, SA News reported.
SAS Drakensberg has been used as a replenishment ship since 1986, and its role was to support the combat vessels. This ship was built by the Sandock-Austral Shipyard company, which was responsible for providing in-house marine solutions in South Africa.
The ship has a length of 147 meters and a full load displacement of 12,500 tons. It can carry 5,500 tons of fuel and 210 tons of water, 750 tons of ammunition alongside dry stores. Furthermore, it can make 50,000 liters of fresh water on a daily basis.
SAS Drakensberg can also accommodate two Oryx helicopters, making it the largest ship built in South Africa and the first naval ship that was fully built within the country.
"The SA Navy is currently in the process to containerize the anti-mine warfare capability through Project Motso so that it can be placed on these vessels," Lobese said. "This capability is absolutely vital because even a threat of a sea mine can close a port like Durban for weeks on end."
He explained that closing the ports of the country, especially Durban -- which was the largest and busiest shipping port in sub-Saharan Africa, handling 31.4 million tons of cargo annually -- will hamper the country's economy.
"It requires specialized equipment and highly trained personnel, and is a vital capability for any Navy to have," Lobese added.
Durban port made headlines last month after the South African Police Service seized R80 million worth of cocaine after tracking several containers coming to the harbour from Brazil.
© Copyright 2023 IBTimes ZA. All rights reserved.