South African Weather Service Issues Severe Thunderstorms Warning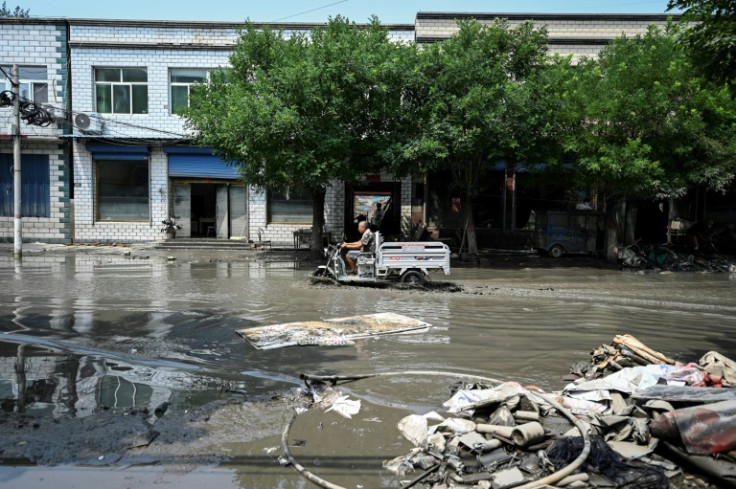 The South African Weather Service (SAWS) warned residents of severe thunderstorms on Friday and Saturday, noting that it could possibly lead to damaging winds and large amounts of small hail.
The severe thunderstorms reportedly had the potential to damage the infrastructure and cause flooding in the North West, Gauteng, Northeastern parts of the Northern Cape, Free State and southwestern KwaZulu-Natal.
"This warning remains valid until 11 pm tonight. In addition, a Yellow Level 1 warning for severe thunderstorms was issued with damaging winds and hail expected over the northern and eastern parts of the Eastern Cape," SAWS said Thursday, SA News reported.
SAWS Senior Manager: Disaster Risk Management, Tshepho Ngobeni, said showers and thundershowers were expected over the central interior extending to the east on Friday and Saturday.
"South Africa, like many other countries across the globe, is prone to hazardous weather events. These include heavy rainfall, severe thunderstorms, droughts, floods, storms and wildfires. Consequently, the need for the people of South Africa to be WeatherSMART cannot be stressed enough," Ngobeni added.
He stressed people should remain informed, safe, alert, resilient, apart from having timely access to relevant information and services, as far as weather and climate were concerned.
This is not the first time South Africa was facing calamitous weather conditions.
Last month, KwaZulu-Natal province's disaster management department shared that heavy rainfall and strong winds had caused the destruction of infrastructure, including power cables, roads, bridges and vehicles.
Following this incident, KwaZulu-Natal Provincial Disaster Management helped the people affected by floods in the northern part of the province -- especially in Mtubatuba, where at least four people died.
In September, the South African Electricity Minister Kgosientsho Ramokgopa disclosed that 15,000 residents were living without power in the Western Cape in the aftermath. Heavy rainfall caused excessive flooding in the Western Cape, which resulted in the death of a few people and injured many.
The Eastern Cape also witnessed flooding in March after which President Cyril Ramaphosa visited the flood-affected area to assess the damage done by the torrential rain. The flash flooding resulted in the death of at least three people, while it damaged private properties and public infrastructure.
Following the recent disasters, Finance Minister Enoch Godongwana announced earlier this month that the government has allocated funds for future disasters, revealing that R372 million has been added to the Municipal Disaster Response Grant, the Municipal Disaster Recovery Grant received R1.2 billion.
© Copyright 2023 IBTimes ZA. All rights reserved.