South Africa Views BRICS As Key Strategic Partnership, Says Minister In Presidency Ntshavheni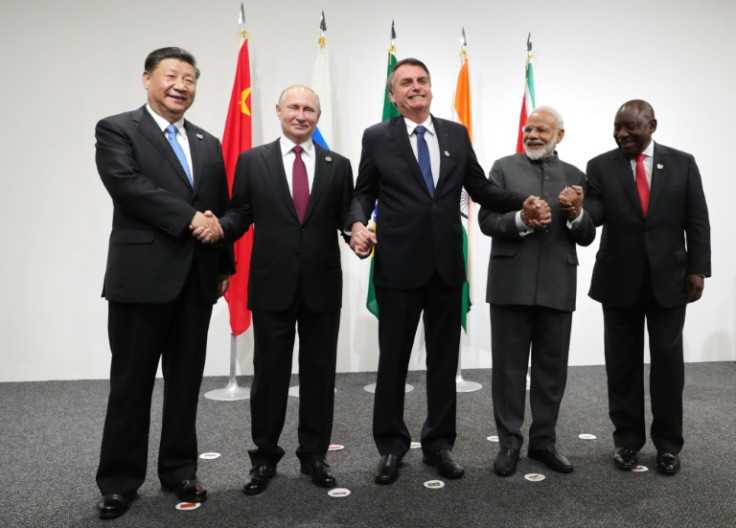 Minister in the Presidency Khumbudzo Ntshavheni said that South Africa views BRICS as a key strategic partnership to attain a more equitable world order.
During the National Security Advisors meeting held in Sandton on Tuesday, Ntshavheni hosted her counterparts and discussed strategic partnerships.
"I want to assure our BRICS partners that South Africa continues to view BRICS as a key strategic partnership through which we can continue to pursue and realize a just, safer, peaceful, and more equitable world order," she said, SA News reported.
She went on to share that as an African country, South Africa firmly believes that there is a need to promote peace and sustainable development as well as deepened political, economic, and social relations.
Minister Ntshavheni added, "South Africa remains deeply committed to multilateral diplomacy, in principle and in our demonstrable actions - particularly through our close collaboration in the bloc."
She urged the BRICS National Security Advisors to provide new perspectives and solutions to the current international security order, adding that the world is "amidst changing global geopolitical realities."
Minister Ntshavheni explained that this is a "period where multilateralism is increasingly under siege when the integrity of international agreements can be hastily and expediently compromised when more countries are succumbing to the temptation to adopt inward-looking positions at the expense of the global common good."
The minister pointed out that the "world has moved into a new and unsettling geopolitical phase where doubts and questions about the global order are rife," adding that several countries are facing security issues.
Ntshavheni noted that the world is evolving and as emerging nations, it is required to keep track of these multifaceted and dynamic changes, especially when they are related to national security and state sovereignty.
Senior Chinese diplomat Wang Yi, who also attended the meeting on Tuesday, shared that China supports South Africa and other BRICS partners.
National Security Advisor of India Ajit Doval, who was also present in the meeting, noted that countries need to utilize regional mechanisms to meet common goals.
Doval also urged that BRICS should work together on listing terrorists and their proxies under the UN counter-terrorism sanctions regime.
He added, "It is important that the decision-making of the UNSC sanctions committee is free from politicization and double standards," EconomicTimes reported.
BRICS consists of five emerging economies - Brazil, Russia, India, China, and South Africa.
Ambassador at Large for Asia and BRICS Anil Sooklal disclosed last week that more than 40 countries are willing to join the BRICS group, revealing that 22 countries have already formally applied for the same.
© Copyright 2023 IBTimes ZA. All rights reserved.