President Ramaphosa To Visit Saint Petersburg To Attend Second Russia-Africa Summit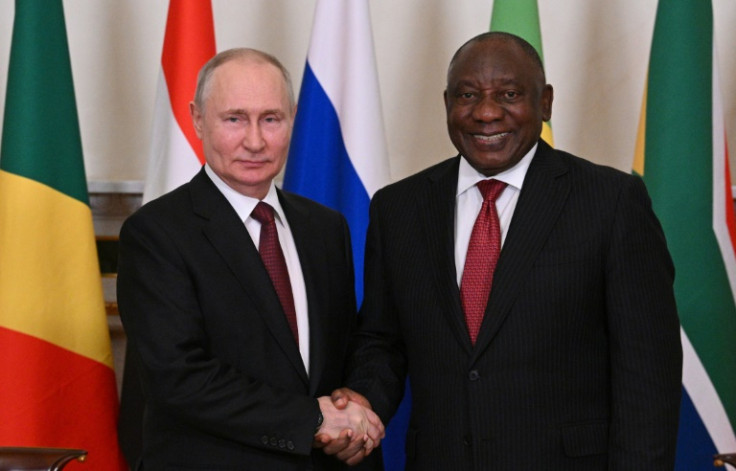 President Cyril Ramaphosa is all set to visit Russia's Saint Petersburg for a two-day visit, ahead of the 15th BRICS summit, which will take place in August in South Africa.
The Presidency issued a statement on Monday, revealing that President Ramaphosa will lead the South African delegation to the second Russia-Africa Summit on Thursday and Friday, this week.
The delegation will include Minister of International Relations and Cooperation, Naledi Pandor and Minister in the Presidency, Khumbudzo Ntshavheni.
During the summit, both countries are expected to "consider four declarations and a three-year Action Plan, which will be presented for consideration," as per SA News.
These declarations and a three-year action plan will be focused on strengthening cooperation between both nations in several aspects including politics, security, trade, science, IT, humanitarian support, education, culture, sports, youth, and the environment.
"The declarations also seek to strengthen cooperation in the fight against terrorism, the prevention of an arms race in outer space, and in information security," it added.
The Russia-Africa summit will also provide an "opportunity to African Heads of State who are part of the African Leaders Peace Mission to continue talks with President Putin on the confidence-building measures that will create conducive conditions for a path to peace between Russia and Ukraine."
The Presidency added, "South Africa will use the summit backdrop to further engage Russia at a bilateral level to finalize the contents and substance of the upcoming BRICS summit."
Aside from these discussions, there will be side events such as an exhibition to showcase investment opportunities in Africa and Russia alongside an innovation space to showcase new technologies and a Business Development and Social Partnership Zone for networking.
The first Russia-Africa Summit was held in 2019 in Sochi, Russia. The event was co-hosted by President Putin and President of Egypt, Abdel Fattah El-Sisi.
The event was attended by several African countries including Nigeria, Mozambique, Guinea, Malawi, Burkina Faso, Uganda, Ghana, Zimbabwe, Madagascar, Chad, Algeria, Republic of Congo, Libya, Democratic Republic of the Congo, Kenya, Togo, Ethiopia, Tanzania, Gabon, South Sudan and more.
Following the 2019's summit, Putin told the media that many Western countries are creating pressure, intimidating and blackmailing African governments in return for providing them help. Whereas, Russia is ready to offer help without "political or other conditions," MoscowTimes reported.
"Our country played a significant role in the liberation of the continent, contributing to the struggle of the peoples of Africa against colonialism, racism, and apartheid," Putin said, at that time.
Considering Russia and South Africa's economic relations, the trade between both nations rose by 16.4% last year compared to 2021. The trade between the two countries reached $1.3 billion, as per Russia Briefing.
© Copyright 2023 IBTimes ZA. All rights reserved.