South Africa Recalls Diplomats From Israel's Tel Aviv-Yafo For Consultation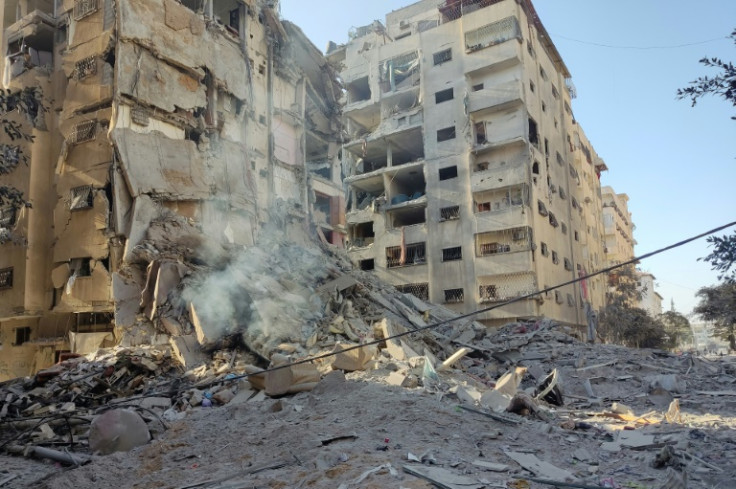 South Africa announced on Monday that it has recalled all South African diplomats from Israel's Tel Aviv-Yafo for consultation as the Israeli government refused the implementation of the ceasefire.
Khumbudzo Ntshavheni, minister in the presidency of South Africa, said the cabinet is "disappointed by the refusal of the Israeli government to respect international law and its continued undermining of the United Nations resolutions for the implementation of a ceasefire with impunity," SA News reported.
The minister explained during a briefing in Pretoria that the humanitarian corridors for Palestine citizens are closed, adding that the Israeli government is performing "genocidal airstrikes" on Palestinians, including women and children.
She noted that in the last two days, Israel has intensified the airstrikes on Gaza and the West Bank, destroying schools, health facilities, ambulances and civilian infrastructure while the world has been watching helplessly.
"For these, the Cabinet has decided to recall all South African diplomats from Tel Aviv for consultation," she said.
While more than 1,400 people have been killed in Israel, at least 9,227 Palestinian civilians have been killed in Gaza since Oct. 7, as per the Department of International Relations and Cooperation (DIRCO).
The minister also pointed out the continued disparaging remarks made by Eliav Belotsercovsky, Israeli ambassador to South Africa, against South Africans and the leaders of the country.
"The disparaging remarks of Ambassador Belotsercovsky are contrasted by the statements of two former Israeli ambassadors to South Africa (Illan Baruch and Dr. Alon Liel), who have been consistent in describing the actions of their government against Palestinians as apartheid," she said.
Ntshavheni continued, "The disparaging remarks against those speaking up against the atrocities and the country's leaders make Ambassador Belotsercovsky's position more and more untenable."
She then shared that the Cabinet has asked the DIRCO to convey "the South African government displeasure with the ambassador formally through diplomatic channels."
Last month, Naledi Pandor, minister of international relations and cooperation of South Africa, had a phone call with Hamas leader Ismail Haniyeh to discuss humanitarian aid for people in Palestine.
During the said call, Pandor "reiterated South Africa's solidarity and support for the people of Palestine and expressed sadness and regret for the loss of innocent lives, both Palestinians and Israelis."
South African President Cyril Ramaphosa called for an immediate cessation of acts of war between Israel and Palestine on Oct. 16 and urged to open humanitarian corridors.
The president clarified at the time that South Africans do not just reserve their empathy for those they share "an ethnic, racial, religious or cultural affinity," adding that they stand firm against all forms of prejudice, including racism, anti-Semitism, Islamophobia and xenophobia.
© Copyright 2023 IBTimes ZA. All rights reserved.