SA Taxi Creates More Than 3,000 Jobs Under R500 Million Investment Pledge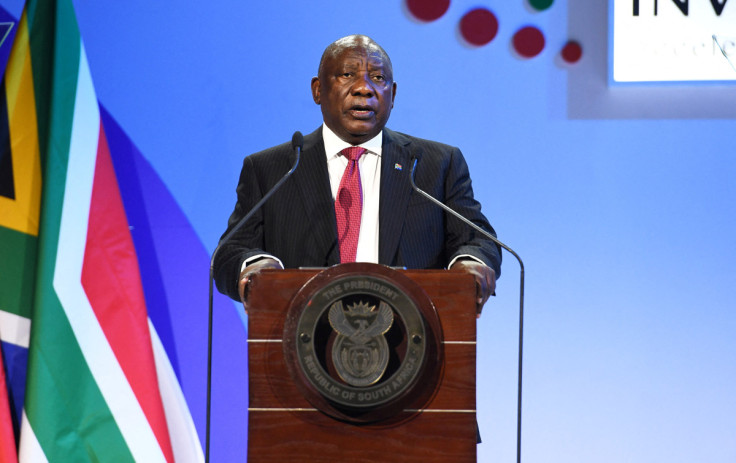 SA Taxi, which made a R500 million investment pledge earlier this year, has created more than 3,000 jobs so far.
The investment pledge was announced during the fifth South African Investment Conference, which was hosted by President Cyril Ramaphosa in Johannesburg in April.
Matsidikanye Moswane, chief government and industry officer at SA Taxi, revealed that over R350 million provided by developmental credit provider Transflow has been spent.
"The investment is being used to enable financial inclusion by extending developmental credit to small and medium enterprises (SMEs) that may otherwise not have access to credit from traditional financiers," he said, as per SA News.
Moswane then shared that the Development Bank of Southern Africa (DBSA) is empowering under-serviced and emerging SMEs to expand their businesses by providing debt funding through Transflow, adding that it is creating more direct and indirect employment opportunities.
SA Taxi, whose headquarters are based in Gauteng, is an independently owned commercial business, as per Moswane. He said it is the first financial service provider to focus only on the taxi industry.
"We make a vital contribution to a market sector that has a stimulating effect on the national economy at many different levels," he claimed. "Each taxi creates 1.8 new jobs related to the industry."
"We focus exclusively on building entrepreneurs through the medium of the taxi industry which comprises an estimated 250,000 taxis that are on the roads in South Africa," he continued.
During the investment conference held in April, Ramaphosa shared that the pledge covered 21 district municipalities across South Africa. He explained that these investments weren't just going to bring much-needed economic activity to these localities but would also support the country's overall development goals.
Aside from SA Taxi's investment, the president also shared that Equinix pledged R3.8 billion to develop new data centers in South Africa while Cassava Technologies would invest R4.5 billion toward adding 20 megawatts to their data center in Gauteng and the Western Cape. And while Ascensos pledged R80 million in a call center in the Western Cape, a fintech start-up named Moov would be investing R284 million in connecting mobility entrepreneurs to the e-delivery marketplace.
Last month, Finance Minister Enoch Godongwana shared the reason why South Africa has been keen on stimulating investment, especially infrastructure.
According to him, infrastructure benefits everyone including the country's economy, growth and development. Moreover, investors get a return on their investment, citizens are provided access to social services, the industrial sector's ability to operate and compete is increased and more employment opportunities are created.
© Copyright 2023 IBTimes ZA. All rights reserved.