Police Minister Bheki Cele Found Guilty Of Breaching Ethical Code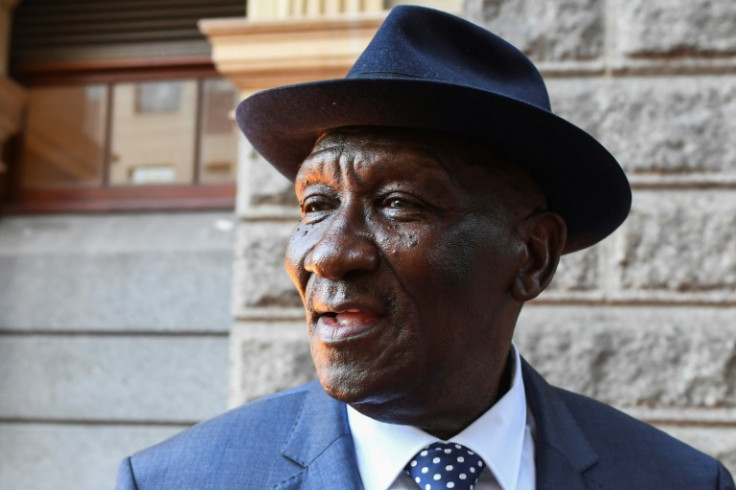 Police Minister Bheki Cele, who said "Shut Up" to an anti-crime activist named Ian Cameron last year in Gugulethu, has been found guilty of breaching the code of ethical conduct.
Parliament's Joint Committee on Ethics and Members' Interests asked the police minister to apologize to Cameron on Monday, in front of the National Assembly members.
During a crime imbizo last year, a heated discussion happened between the police minister and the anti-crime activist. The video of the heated moment was watched by more than 30 identified community organizations and found the police minister guilty on Monday.
The organizations include community policing forums from Nyanga and Gugulethu. In the video, Cele told Cameron, "I am a son of the soil. I chose not to speak about politics today. Whatever happens to me, I will be buried in this country," News24 reported.
He continued, "I did not join human rights battles yesterday. I will not be called a garden boy. Don't provoke me. I've lived this life. Shut up!" After this, police officers dragged Cameron forcibly out of the venue.
The video surfaced on X, formerly known as Twitter, last year in July. In the footage, after Cele yelled "Shut Up," police officers can be clearly seen pushing Cameron out of the venue while he looked disappointed by Cele's yelling.
The committee said that the video footage shot during the gathering was played in front of the committee members, showing that Cele was "irate" and shouted at the complainant.
It further said that the police minister was upset with Cameron's way of addressing an issue during the meeting, adding that Cele should have kept his calm and acted in a manner that would "maintain public confidence and trust in the integrity of Parliament and thereby engender the respect and confidence that society needs to have in Parliament as a representative institution."
Cameron welcomed the committee's decision and said that it is good that Cele is being held accountable publicly.
He continued, "It's sad that there has been no prosecution for his actions regarding the assault matter. Whether it's enough, I'm not sure; I am surprised that the committee has come to a conclusion. It's been more than a year later."
Cele has been serving as the South African Minister of Police since 2018. Previously, he served as Deputy Minister of Agriculture, Forestry, and Fisheries of South Africa from 2014 to 2018. He also served as National Commissioner of the South African Police Service from 2009 to 2011.
© Copyright 2023 IBTimes ZA. All rights reserved.