BRICS Symposium: South Africa's Finance Minister Calls For 'Decisive And Intentional Actions'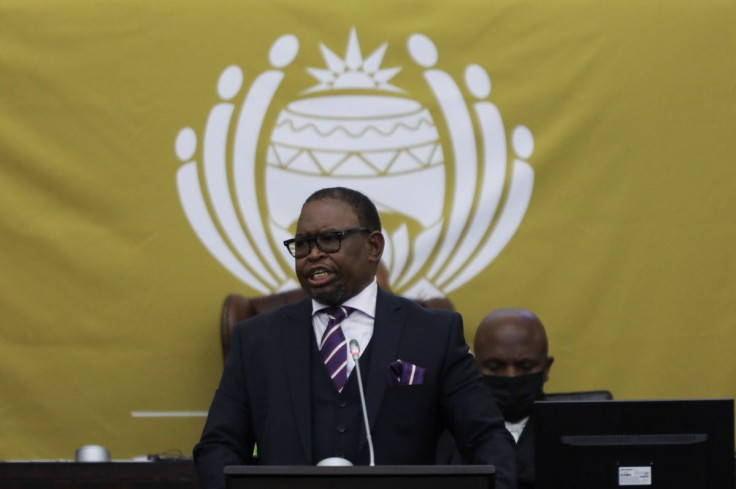 Finance Minister Enoch Godongwana pointed out that the government needs to take "decisive and intentional actions" to ensure the economic growth of the country.
Godongwana delivered a speech at the BRICS Infrastructure Investment Symposium, held on Thursday and Friday, explaining that the "global economy is gradually recovering from multiple adverse shocks," SA News reported.
The finance minister recalled that the International Monetary Fund (IMF) warned in April via the World Economic Outlook report, noting that the world is "entering a perilous phase during which economic growth is expected to remain low by historical standards and the downside risks dominate."
"The warning by the Fund and the elevated risks calls for decisive and intentional actions if we are to steer economies towards a prosperous, sustainable, and inclusive economy," he added. "For our part as BRICS countries, we are committed to leveraging infrastructure investments to do this."
Godongwana suggested that to "as important contributors to the faster growth projected in emerging market and development economies," it is vital to remain open for investment.
He also shared those investments in infrastructure benefit everyone including the country's economy, growth and development, investors get a return on investment, citizens can access social services, the industrial sector's ability to operate and compete increases, and creates more employment opportunities.
The minister noted this is the reason why South Africa is keen on stimulating investment.
"However, the development and delivery of infrastructure ought not to depend on the availability of public resources, both financial and non-financial," he explained. "The OECD [Organisation for Economic Cooperation and Development] estimates that US$80 trillion of long-term investor asset base can be unlocked for infrastructure development."
The minister went on to explain that the infrastructure investments will offer stable, attractive, and long-term returns and cashflows for investors. Although he admitted that the financing gap is large, he added that it can be filled by greater collaboration and effective partnerships.
Godongwana further shared that the BRICS Infrastructure Investment Symposium is focused on measures needed to promote the uptake of private capital in achieving the infrastructure agendas and plans of the BRICS countries.
BRICS countries include Brazil, Russia, India, China, and South Africa. The finance minister urged all BRICS members to think strategically, laterally, and pragmatically as these countries' infrastructure plans are ambitious and require scale, innovation, and sustainability.
He asked all governments and officials to keep an "open mind" when it comes to investments and related engagements.
The minister concluded, "We know that without these critical enablers, our quest to create opportunities for mutually accelerated growth and sustainable development is unachievable."
South African President Cyril Ramaphosa announced last month that six new countries--Argentina, Egypt, Ethiopia, Iran, Saudi Arabia, and the United Arab Emirates--will be joining the BRICS economic bloc in January 2024.
© Copyright 2023 IBTimes ZA. All rights reserved.