President Ramaphosa Seeks New Investment, Strong partnerships During New York Visit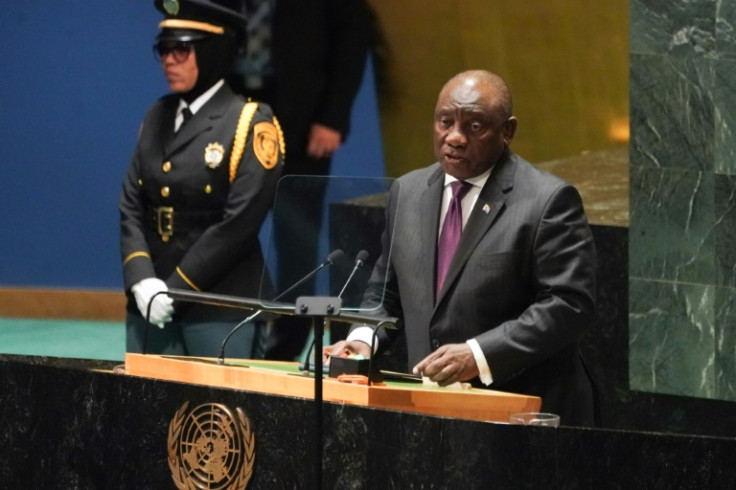 South African President Cyril Ramaphosa urged United States business representatives to make new investments in African nations during the South Africa Trade and Investment Business Roundtable Dialogue in New York.
President Ramaphosa shared that Africa is ready for new investment and strong partnerships, adding that South Africa is "well positioned as the continent's industrial center, with deep capital markets, the rule of law, protection of property rights and a dynamic and youthful population," SA News reported.
He went on to share that United States companies operating in South Africa, including Ford, Coca-Cola, Pepsico, Procter & Gamble, Google, Amazon, and Walmart, act as a base for increased investment in the country.
The president appreciated the US Africa Business Council and BUSA to host the inaugural business and investment forum on the margins of the AGOA Forum in South Africa in November, this year.
"I look forward to our discussions and encourage your candid views. I also look forward to welcoming all of the companies present here today to South Africa in November this year during the AGOA Forum," he said.
President Ramaphosa further said that he is looking forward to building and strengthening business relationships with foreign investors to accelerate growth, enable commercial success, and ensure prosperity.
Considering the ongoing tension between countries like China and the Philippines, Russia and Ukraine, he said "a divided world is not a good thing" as South Africa is a "trading nation, with above average trade-to-GDP ratios."
He continued, "A significant part of our economic growth is driven by exports. We believe that the voices advocating greater dialogue and continued economic engagement between nations need to be strengthened."
President Ramaphosa pushed the trade and investment agenda and said that South Africa is expecting that the first goods to be traded under the African Continental Free Trade Area (AfCFTA) pact would commence within the next six months or sooner.
"[AfCFTA] will cover 1.3 billion consumers in countries possessing some of the world's most valuable minerals and raw materials," he added.
South Africa's AGOA agreement will expire in 2025. However, the country is trying to seek an extension for 10 years ahead of 2025. President Ramaphosa assured that the country is focusing on expanding its raw material capacity and manufacturing.
He said, "This is a real opportunity for more US investment that can leverage off the demonstrated manufacturing base of South Africa. African growth rates provide a stable growth in aggregate demand over the next decade and more."
AGOA agreement resulted in increased trade between South Africa and the United States and contributed to the former country's economy by helping to diversify its exports and expand its market reach. Last year, the U.S. imported $14.66 billion worth of goods from South Africa.
There have been 36 African countries eligible for AGOA benefits that can get duty-free access to the U.S. market for over 1,800 products. Moreover, there are more than 5,000 products that are eligible for duty-free access under the Generalized System of Preferences program.
© Copyright 2023 IBTimes ZA. All rights reserved.