78th UNGA: Nigeria's Tinubu Meets President Ramaphosa In New York City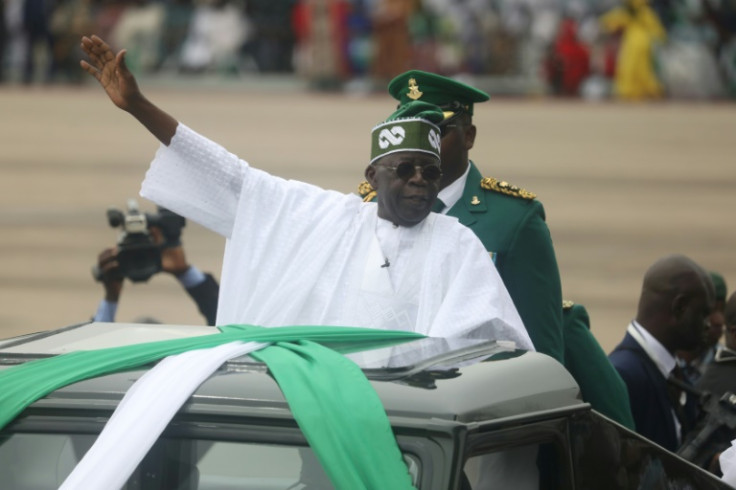 Nigerian President Bola Ahmed Tinubu met with his South African counterpart, Cyril Ramaphosa, in New York ahead of the 78th United Nations General Assembly (UNGA), which will be held from Sept. 18 to 26.
The State House of Nigeria's official website shared details of the meeting, revealing that both leaders discussed economic development in African countries.
Tinubu said African countries won't be able to have a stable democracy as long as there is poverty and starvation, noting that "democracy without food on the table is a breeding ground for what will consume us if care is not taken."
"We must join hands and agree that International Finance Institutions require reform as Africa is not to be a ground for economic scavenging any longer, but it is a place with gifted people that is ready for investment and cooperation," he added.
Tinubu pointed out that both nations require human and natural resources. "We can collaborate in a mutually beneficial way that enriches our populations," he said. "South African Mining industries have a role to play in the Nigerian solid minerals development sector."
The Nigerian president shared that the South African business community is doing well in Nigerian telecommunications, adding that Nigeria has great mineral wealth across the country and South Africa has good expertise in this area.
"We expect to deliver jobs and mutually beneficial results in this area as brother and sister countries," he added.
Ramaphosa agreed with Tinubu and said both countries should partner closely to leverage each other's respective strengths. He went on to share that South Africa and Nigeria are two major economies on the African continent and it is important to deepen economic ties between them, especially in light of the African Continental Free Trade Agreement.
The South African president emphasized that if both nations join hands, then they can make a great impact on the global south.
"We are a continent that has been plundered. And wealthy nations made so much of it from us, and we must seek out partners who will help us to advance our own interests," he continued.
Ramaphosa also praised Tinubu's leadership in the Economic Community of West African States (ECOWAS) union, for which he serves as the chairman.
"We believe that we have a lot to learn from ECOWAS and its unity in reaching consensus positions on sub-regional matters. This is something we seek to emulate in the Southern African sub-region in view of events in Mozambique and other areas," Ramaphosa said.
© Copyright 2023 IBTimes ZA. All rights reserved.