President Ramaphosa Meets Turkish Counterpart Erdogan In New York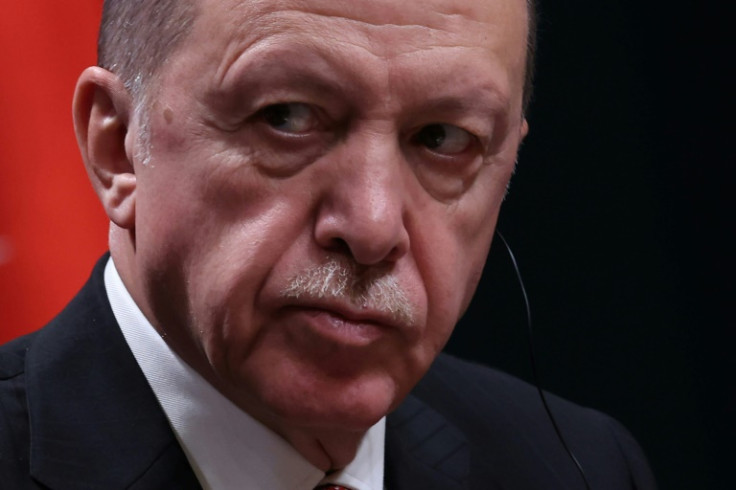 President of South Africa, Cyril Ramaphosa, met his Turkish counterpart, Recep Tayyip Erdoğan on Wednesday on the sidelines of the 78th UN General Assembly, held in New York from Sept. 18 to 26.
The meeting took place at the Turkish House, also known as Turkevi Center, located at 821 United Nations Plaza in Turtle Bay, Manhattan.
The official X handle (formerly known as Twitter) of the Republic of Türkiye Directorate of Communications shared a post giving information about the meeting.
"During the meeting, steps to be taken to further consolidate the existing strong relations between Türkiye and the Republic of South Africa at bilateral and multilateral levels, as well as regional and global issues concerning the two countries, were discussed," it wrote.
The post further disclosed that the names of officials who attended the meeting - Minister of Foreign Affairs Hakan Fidan, Minister of Trade Ömer Bolat, Director of National Intelligence Organization İbrahim Kalın, Director of Communications Fahrettin Altun and Chief Advisor on Foreign Policy and Security to the President Akif Çağatay Kılıç.
President Erdoğan also shared a post from his X handle and wrote, "We met with South African President Cyril Ramaphosa in New York and held consultations on our bilateral relations and regional developments. As Turkey, we will continue our close cooperation, partnership, and solidarity with the African Continent" (Translated from Turkish to English by Google).
Considering South Africa and Turkey's relationship, both countries have maintained embassies in each other's capitals while trade is growing gradually.
South Africa exported iron ore, gold, and centrifuges worth $935 million to Turkey as of 2021 and imported $902 million worth of products including refined petroleum, motor vehicles; parts and accessories (8701 to 8705), and hot-rolled iron, OEC reported.
Aside from this, both nations are part of several groups including the United Nations, G20, and the G77.
In fact, earlier this year, President Erdoğan awarded the South African Police Service (SAPS) K9 unit for its assistance in the aftermath of the devastating earthquake in Türkiye in February. Due to this massive earthquake, the government noted that 45,968 people died in Türkiye.
Following the meeting, President Ramaphosa left the United States as the South African Presidency's official X handle shared a video featuring the president waving before boarding his plane as he leaves New York after concluding his work visit to attend the 78th Session of the United Nations General Assembly.
© Copyright 2023 IBTimes ZA. All rights reserved.