Turkey President Honors South African Police Service Unit For Saving Lives Following Devastating Earthquake
President of Türkiye Recep Tayyip Erdoğan awarded South African Police Service (SAPS) K9 unit for its assistance in the aftermath of the devastating earthquake the country faced in February.
The SAPS K9 team consists of Brigadier Moodley, Warrant Officer Keagan Naidoo, Warrant Officer Martin Bann, Warrant Officer Len Willemse, Warrant Officer Tinalia Gouws and Sergeant Jennifer Seleka.
The team was honored for its intervention during the earthquakes in Türkiye as well as Syria which lost more than 50,000 lives. As per the government's statement on Wednesday, 45,968 people died in Türkiye while Syria witnessed 7,259 deaths because of the massive earthquake.
Brigadier Moodley served as the commander of this team and also led the Gift of the Givers Foundation rescue mission.
The Gift of the Givers Foundation is a South African disaster relief organization that helps people across the world by providing assistance and aid during natural disasters, war, and other crises.
This organization started in 1992 and it is one of the biggest disaster relief organizations in Africa. So far, they have received several international recognitions like the Nelson Mandela Peace Award, the Order of the Baobab in Gold and the South African Presidential Award.
Brigadier Moodley flew to Türkiye on Monday to receive the medal on behalf of the team.
"The SAPS K9 team was among the first few rescue teams to arrive and successfully assisted in recovering and rescuing one live victim aged 90 after nine days of being trapped under the rubble and recovered over 200 bodies," the SAPS statement read.
General Fannie Masemola, who serves as SAPS National Commissioner, says "It is an honor to lead such excellence. When approached to go and assist the Turkish, they didn't hesitate to respond to the call of duty."
"Thank you to each one of the team members for representing the SAPS and our country with great pride," he concluded. "Many thanks to Brigadier Moodley for leading effortlessly."
During the rescue mission, the unit saved a 90-year-old woman's life who was stuck under rubble after the massive earthquake.
"It was amazing when the dogs reacted for us and found someone alive because our mission here was to find live victims rather than dead bodies," Moodley said at that time, News24 reported. "This is an unfortunate situation and devastating. Buildings with 900 occupants fell, and all we can see are layers of each floor."
Aside from Türkiye, the SAPS K9 search and rescue teams have done several operations around the world including in Haiti after the 2010 earthquake, which cost 230,000 lives, more than 300,000 people got injured and over a million became homeless.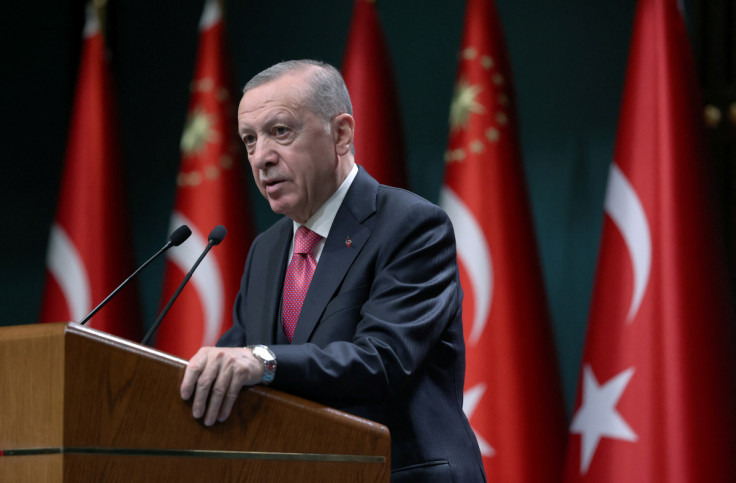 © Copyright 2023 IBTimes ZA. All rights reserved.