President Ramaphosa To Attend 43rd Ordinary SADC Summit In Angola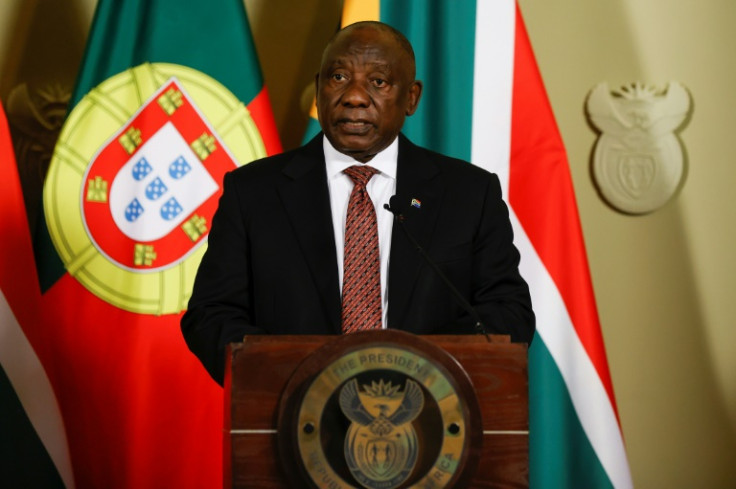 President Cyril Ramaphosa is all set to attend the 43rd Ordinary Summit of the Heads of State and Government of the Southern African Development Community (SADC) this Thursday alongside other Southern African leaders.
The event will be held in Angola's capital, Luanda and President Ramaphosa will attend the event as outgoing Chairperson of the SADC Organ. The event will be held under the "Human and financial capital: The key drivers for sustainable industrialization of the SADC Region" theme.
The 43rd Ordinary Summit will be preceded on Wednesday by the Troika Summit of the SADC Organ on Politics, Defence, and Security Cooperation.
The Presidency issued a statement on Tuesday, revealing that the "Organ Troika Summit will discuss the political and security situation in the region with particular focus on the Kingdom of Lesotho, Kingdom of Eswatini, Mozambique (SADC Mission in Mozambique) and the Democratic Republic of Congo," SA News reported.
The s__ummit is also expected to "reflect on consolidation of democracy in SADC and deliberate the socio-economic outlook for the Community."
Furthermore, the summit will also include other activities including the announcement of the 2022 SADC Secondary School Essay Competition, the Media Awards, and the presentation of the Medal of Honour to one of the SADC Founders – the late and first President of the Republic of Botswana, Sir Seretse Khama.
During the event, International Relations and Cooperation Minister, Naledi Pandor; the Minister of Defence and Military Veterans, Thandi Modise; and Minister in Presidency responsible for State Security, Khumbudzo Ntshavheni will join President Ramaphosa.
SADC, founded in 1992, aims to promote socioeconomic development and regional integration among the member countries.
The headquarter of SADC is located in Gaborone, Botswana and it consists of 16 countries in southern Africa including Angola, Botswana, Comoros, DRC, Eswatini, Lesotho, Madagascar, Malawi, Mauritius, Mozambique, Seychelles, Namibia, South Africa, Tanzania, Zimbabwe, and Zambia.
It offers several benefits including industrial and infrastructure development, investment and employment opportunities, skills development and education, natural resource management, and regional peace and security.
Aside from SADC Summit, President Ramaphosa will also attend the highly anticipated BRICS summit, which will be held on Aug. 22 to 24 in Johannesburg. BRICS group consists of emerging countries including Brazil, Russia, India, China, and South Africa.
Considering the BRICS summit, the Gauteng Tourism Authority (GTA) has praised the event as it is boosting the province's tourism and creating jobs.
© Copyright 2023 IBTimes ZA. All rights reserved.