BRICS Summit: Johannesburg Won't Get Special Treatment Regarding Load Shedding, Says Electricity Minister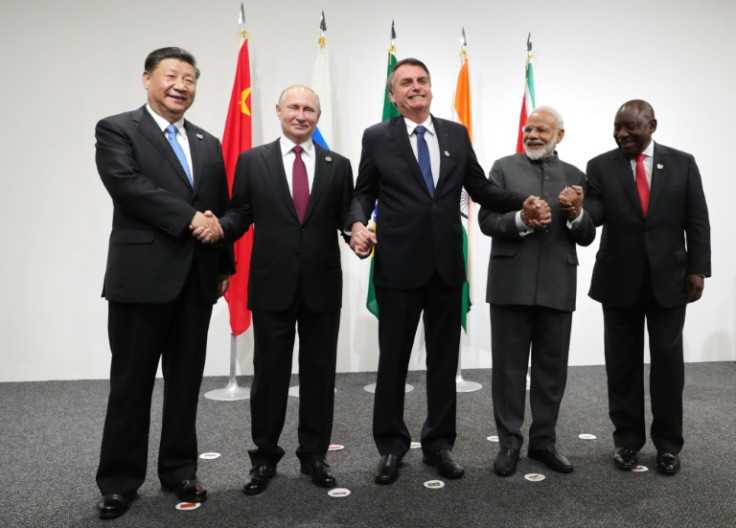 Johannesburg, where the highly anticipated BRICS summit will be held next week, won't get any special treatment when it comes to load shedding, Electricity Minister Kgosientsho Ramokgopa said.
The upcoming 15th BRICS summit is all set to be held at the Sandton Convention Centre in Johannesburg from Aug. 22 to 24. The event will be attended by BRICS members, including Brazil, Russia, India, China, and South Africa.
However, Russian President Vladimir Putin will mark his attendance virtually due to an International Criminal Court (ICC) arrest warrant against him.
"Johannesburg will be expected – if there is load shedding on the day – to make its contribution to ensuring we protect the grid," Ramokgopa said on Sunday during a media briefing, News24 reported. "How they allocate that – they will make that determination."
However, he went on to explain that if South Africans don't see load shedding on those days, then there might be two reasons--one, there is no load shedding across Eskom and second, load shedding has not been scheduled in particular areas where BRICS event is happening.
He noted that Eskom's load-shedding schedule is based on data and not based on special events.
"I want to emphasize the system operator - when he makes the determination on the intensity of load shedding - all that they are looking at is demand and available generation. Everyone must contribute," he added, according to the Citizen.
Regarding the energy company, Eskom, Ramokgopa said he was quite optimistic about the future in terms of generation capacity.
"There's a considerable improvement on the generation side, you can see that we're beginning to normalize available capacity to be upward of 29,000 megawatts," he said, SA News reported.
The minister admitted the demand increased during the winters, adding that was why load shedding stages were intensified.
Last month, the minister apologized to South Africa for Stage 6 of load shedding. However, the country was dealing with Stage 3 of load shedding over the weekend, and from Monday onwards, there will be Stage 1 load shedding.
"Stage 1 load shedding will be implemented from 05:00 until 16:00, followed by Stage 3 load shedding until 05:00 on Monday," as per Eskom's official announcement. "Eskom will provide a further update on Monday or should any significant changes occur."
Last week, Ramokgopa disclosed that about 56% of the work under the Energy Action Plan is complete or on track. Due to electricity issues in the country, South Africa signed the Power Purchase Agreement with Mozambique in June in order to receive 1,000 megawatts of electricity.
© Copyright 2023 IBTimes ZA. All rights reserved.