Load Shedding To Hit Stage 5 This Week
Eskom Energy company has announced that it will be implementing stage 3 and stage 5 load shedding this week.
Stage 3 load shedding will happen between 5 a.m. and 4 p.m., while stage 5 will be implemented between 4 p.m. and 5 a.m.
The company disclosed on Monday afternoon that there have been unplanned breakdowns leading to 14,940 megawatts of generating capacity. Meanwhile, the generating capacity out of service for planned maintenance is now at 7,215 megawatts.
Eskom explained that two generation units were returned to Lethabo and Matimba power stations, but due to breakdowns and delays, there has been a strain on the power grid
"In the same period, two generating units at Kriel Power Station and a generating unit at Kendal Power Station were taken offline for repairs," Eskom said, as per SA News. "The delays in returning a unit to service at Camden, Lethabo, Kriel, Medupi and Tutuka power stations have contributed to the capacity constraints."
"Further, the expected increase in demand after the Easter weekend will put additional strain on the power generation system and may require an increase in the stage of load shedding at short notice," it continued. "We thank all South Africans who continue using electricity sparingly and efficiently in helping to alleviate the pressure on the power system."
Electricity Minister Kgosientsho Ramokgopa addressed the electricity crisis last week, noting that he is "more than confident" that South Africa's load-shedding problem will be resolved despite all the challenges at Eskom.
Eskom is the energy company responsible for providing electricity — which is produced with the help of gas, coal, water and liquid fuels — across the country.
"I am sure that once I go to Cabinet and map out what these options [to solve challenges at power stations] are, we should be able to say that these are the timelines," Ramokgopa earlier said, according to SA News. "We know that the [EAF]...explains why there is a deficit between the generation and the demand and the quest is to close that gap."
Ramokgopa went on to share that there are three ways to solve this problem. Firstly, the energy company needs to ensure that it ramps up its generation capacity. Secondly, it needs to reduce the demand and address the "outstrips supply to maintain the system at 50 hertz introduces load shedding."
"The third option is our preferred option and that is — you do both. You ramp up the generation and reduce demand," the minister explained, as reported by the outlet. "[However] as you bring down demand, don't undermine the ability of households to meet their daily needs [and] you don't undermine the ability of business and commerce to operate and meet their commercial targets so that we get the economy of South Africa going."
The "national state of disaster" announced by President Cyril Ramaphosa in the wake of the severe energy crisis in February was terminated last week.
Thembi Nkadimeng, minister of Cooperative Governance and Traditional Affairs (CoGTA), said the national state of disaster term was used due to the power crisis but since then, the government has worked on a number of measures to deal with the electricity issues.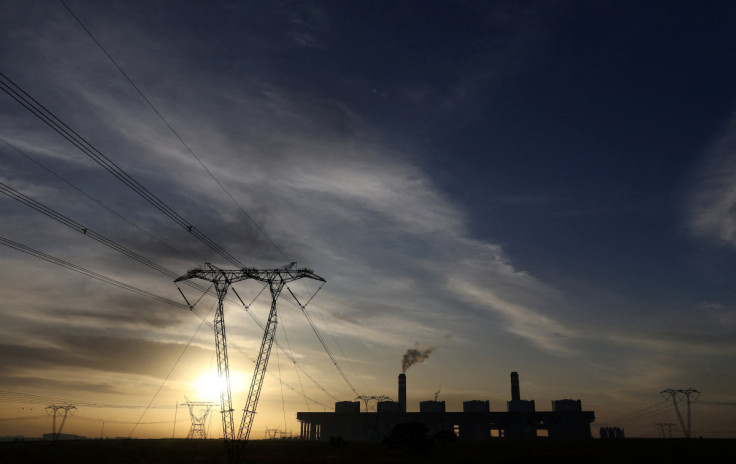 © Copyright 2023 IBTimes ZA. All rights reserved.