Easter Message: Archbishop Thabo Makgoba Urges Ramaphosa To Admit Phala Phala Theft
Thabo Makgoba, Archbishop of Cape Town, has urged President Cyril Ramaphosa to admit his involvement in the Phala Phala controversy and encouraged the youth to help transform South Africa.
In his Easter message at St George's Cathedral in Cape Town on Sunday, Makgoba asked Ramaphosa to be transparent about "what happened and why it happened" regarding Phala Phala farm, which is owned by the president.
"The trickle of disconnected announcements on investigations arising from the theft of money from the president's Phala Phala farm still hasn't explained satisfactorily why such large amounts of money weren't banked, and the ANC's refusal to allow a parliamentary inquiry is reminiscent of the cover-ups of the Zuma administration," Makgoba said, News24 reported.
Phala Phala farm first made headlines in 2018 when the South African National Union of Mineworkers (NUM) accused the facility of poor working conditions and low wages. At that time, Ramaphosa addressed the allegations, maintaining that the workers were paid as per industry standards.
Phala Phala once again came under fire in 2019, when the Department of Agriculture, Forestry and Fisheries granted a US$6.4 million loan to the farm for developing a packing facility. During the time, Ramaphosa was accused of using his political power to approve the loan.
Makgoba's Easter message also addressed the youth, encouraging them to bring a much-needed change to the country. He noted that history was filled with signs that people failed to read and eventually paid the penalty.
"But it is also replete with moments when active citizens, especially young people, seized the day and brought about real transformation," he continued. "We saw its potential when students campaigned for fees to fall in South Africa."
He urged the youth to take up "a new struggle for a new generation - a struggle to regain our moral compass, a struggle to end economic inequity, a struggle to bring about equality of opportunity and realize the promises of our Constitution."
The archbishop said South Africans are "experiencing a near-biblical vortex of greed and corruption in which the unscrupulous steal from the poor and swallow the hope of ending inequality," adding that incompetence leads to bad governance.
He also shared that the money that is available to improve South Africans' living conditions is going "unspent" and questioned if the politicians are offering any hope to the youth.
"You would think that if they were truly focused on the well-being of their constituents, they could overcome their differences enough to collaborate in coalition governments, to put an end to corruption, and provide decent services to our communities," he continued.
Makgoba slammed the politicians for playing "in-again-out-again revolving doors, changing mayors and speakers the way other people change their socks."
However, the archbishop emphasized that the revolution can take place without violence in a disciplined and dignified manner.
"As earlier generations of South Africans demonstrated in the defiance campaigns of the early 1950s and late 1980s, it is possible to wage a revolutionary struggle in a disciplined and dignified manner, one that is all the more powerful because it is waged peacefully," he added. "There is no place for violence in a constitutional democracy."
Makgoba said that the youth don't have to follow the current path and instead should adopt a new struggle. He concluded, "We can inspire the multitudes of disillusioned young people who despise politicians, who spurn politics and who won't even register to vote."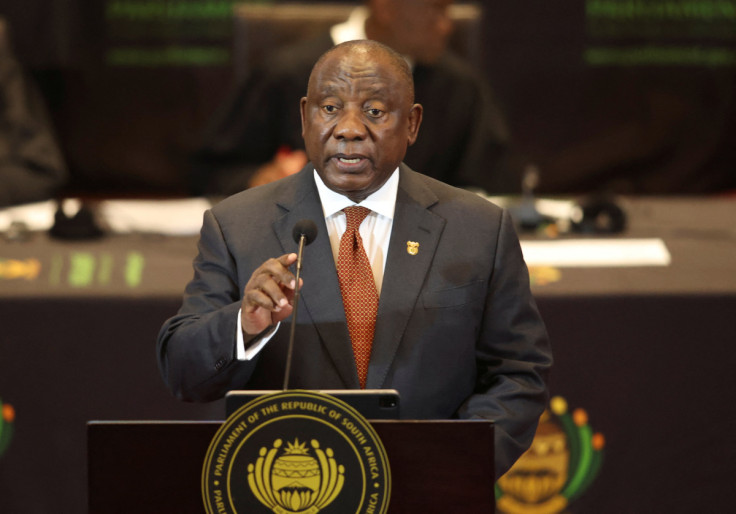 © Copyright 2023 IBTimes ZA. All rights reserved.