Govt Terminates 'National State Of Disaster' As Energy Crisis Eases
The South African government terminated the "national state of disaster" announced by President Cyril Ramaphosa in February due to a severe energy crisis.
Thembi Nkadimeng, who serves as the Minister of Cooperative Governance and Traditional Affairs (CoGTA), explained on Wednesday during a media briefing the reason behind the termination of the National State of Disaster with immediate effect.
Nkadimeng admitted that the national state of disaster term was used due to the power crisis but since then, the government has worked on a number of measures to deal with the electricity issues.
"Our decision to terminate this national state of disaster is motivated by the fact that the number of measures that have been taken to achieve the objectives on relieving the impact have been able to assist in getting our systems and processes in place to ensure that government is ready to deal with the challenges," she said, SANews reported.
Nkadimeng also shared that the government further intends to "continue to engage, cooperate and coordinate its actions to reduce and eradicate load shedding using existing legislation and contingency arrangements" with the help of the Energy Crisis Committee, which is led by electricity minister Kgosientsho Ramokgopa.
Nkadimeng noted during the briefing that Ramokgopa recently visited all the power stations and met the executives of Eskom company in order to understand the root cause.
Eskom is an energy company that is responsible for providing electricity, produced with the help of gas, coal, water, and liquid fuels, across the country.
The company's CEO Andre de Ruyter, who served in the organization for more than a decade, quit his job in December last year and suggested there is a high level of corruption going on.
However, Ramokgopa denied the corruption claim last month during his Kusile Power Station visit.
"The problems and challenges that we have here are technical problems, they have nothing to do with so-called corruption," Ramokgopa said. "We will be honest and transparent on where we are in relation to the resolution of this problem. We will communicate that to the general public."
Aside from Nkadimeng, the Department of Water and Sanitation (DWS) also announced on Wednesday that the government has approved DWS Hydropower Independent Producer Programme (DWS HIPP) in order to use rivers and dams for generating energy.
"One of the key objectives of the government's Energy Action Plan was to remove barriers to new generation capacity and unlocking energy from many different sources, including independent power producers in order to add as much energy as possible to the grid," the department said, SANews reported.
DWS further said, "Linked to this objective is an intervention aimed at enabling and accelerating private investment in generation capacity. The department is inviting persons to make use of the water resources, watercourses and its infrastructure to generate renewable energy power."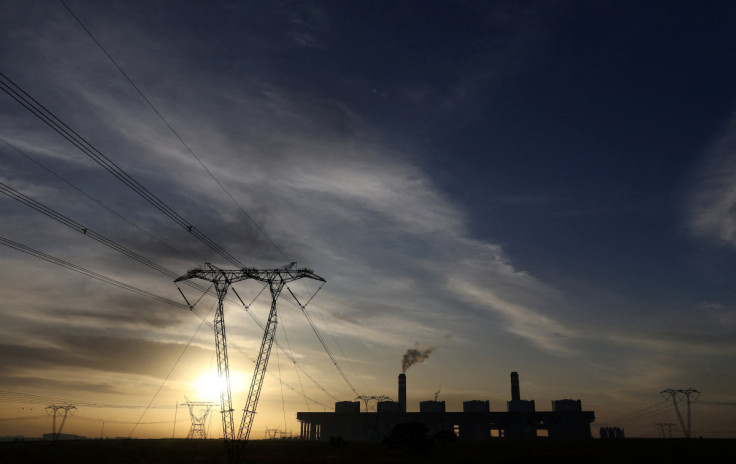 © Copyright 2023 IBTimes ZA. All rights reserved.