South Africa To Mark Russian President Putin's BRICS Attendance Virtually
South Africa, which took a neutral stance in the ongoing Russia-Ukraine conflict, will most likely host Russian President Vladimir Putin for the upcoming BRICS conference virtually.
The South African government is planning a virtual presence for Putin at the BRICS event instead of an in-person visit to avoid unrest, according to News24.
The International Criminal Court (ICC) issued an arrest warrant on March 18 for the Russian President, who was supposed to visit South Africa in August to attend the BRICS conference. However, the South African government appears to have found a way around it.
"The Ramaphosa administration is the one that revoked the earlier decision to leave the ICC and decided the country would stay," a government official said Monday, as per the outlet. "So they can't now go against their own decision by allowing Putin to come."
"They would not want to take decisions that might harm the interest of the country in the long term," the official added. "South Africa does not want to be a pariah state."
The 15th BRICS summit will take place in South Africa's Durban this year. BRICS is an acronym for leading emerging economies in the world, including Brazil, Russia, India, China and South Africa.
South Africa and Russia have been sharing diplomatic relations since 1942. While Russia has a consulate-general in Cape Town and an embassy in Pretoria, South Africa has a embassy in Moscow.
President Cyril Ramaphosa has planned to send an envoy to the United States to discuss South Africa's position in the ongoing Russia-Ukraine conflict. The official's name who will visit the U.S. has not been disclosed yet.
In view of the Russia and Ukraine conflict, which began last February, the ICC has issued two arrest warrants so far. One for the Russian President and the other for the Children's Rights Commissioner for the President of the Russian Federation, Maria Lvova-Belova. Both are charged for several crimes amid the conflict, including the deportation of children unlawfully from Ukraine to Russia.
ICC was founded in July 2002 in Rome, Italy, to ensure that political leaders are held accountable for any international-level crimes.
Brooks Spector, Daily Maverick associate editor and former US diplomat, told News24 that South Africa and Russia are "very far away." He further hinted that the South African government doesn't have to worry about Russia's army.
"Second, the amount of trade between Russia and South Africa is... certainly derisory in comparison to trading with Western Europe and the United States," Spector added.
Intellidex Chairman Stuart Theobald pointed out that Russia and South Africa have "very little economic relationship," even as South Africa exports 50 times more to the United States, BusinessTech reported.
Russia and South Africa trade rose by 16.4% last year compared to 2021 as it reached $1.3 billion, as per Russia Briefing. The United States, on the other hand, traded $13.2 billion in total with South Africa, as per a 2019's United States Trade Representative report.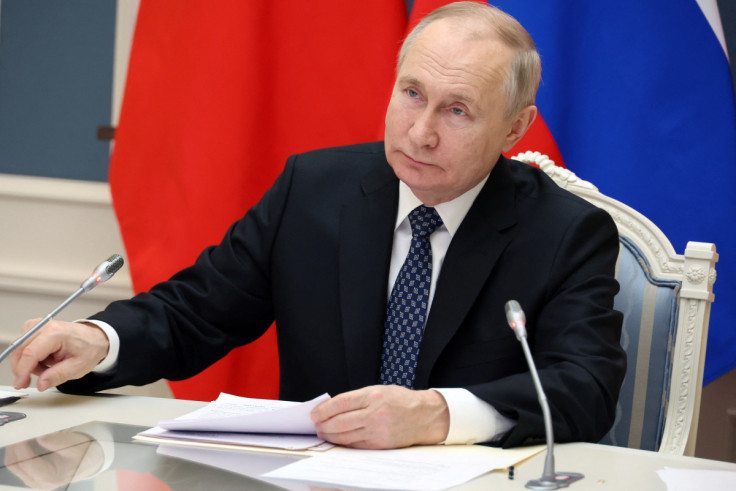 © Copyright 2023 IBTimes ZA. All rights reserved.