Govt Spent R2.1 billion in Gauteng's Rail Infrastructure Redevelopment, Minister Says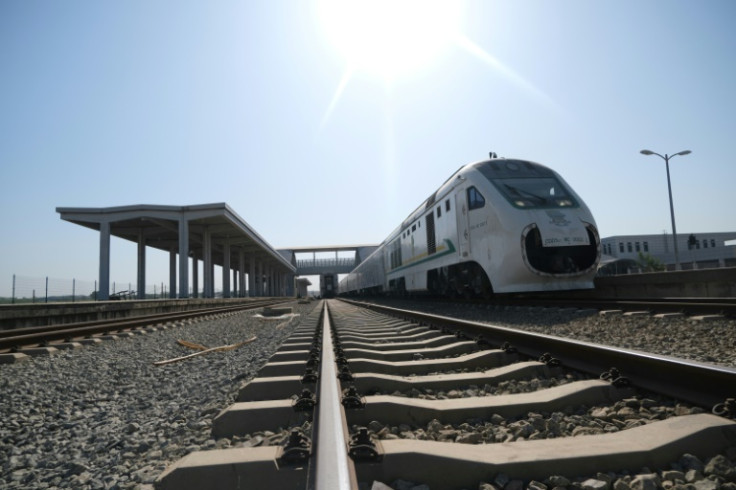 Gauteng's rail infrastructure redevelopment is "making significant progress" as the Passenger Rail Agency of South Africa (PRASA) spent R2.1 billion on the project.
Minister of Transport of South Africa, Sindisiwe Chikunga re-launched the Leralla-Germiston line on Monday and during the event, she revealed that PRASA has successfully recovered 18 corridors while seven of them are operational.
"PRASA is making significant progress in rebuilding the passenger rail infrastructure and refurbishing vandalized stations," she said, SA News reported. "Today, PRASA has recovered 18 corridors, with seven corridors now operational in Gauteng with the new Electrical Motor Units, Istimela Sabantu."
The Leralla-Germiston line, which carries 10,000 people on a daily basis, cost under R600 million to rebuild and rehabilitate. Giving details about the amount spent on refurbishing the stations, overhead cables and substations, she said, "R28 million was invested in refurbishing the stations; R292 million spent on the overhead cables, and R276 million spent on the substations. R44 million was spent to rehabilitate and restore the Elandsfontein substation."
The transport minister shared that the service will work from Germiston to Johannesburg Park Station, which has been allocated a total budget of R130 million.
She explained that the interventions from the government "to restore urban passenger rail services aim to ensure that the return of passenger rail to the city is sustainable," adding that the plans are part of a wider strategy to improve passenger rail services across the country.
These improvements in the rail infrastructure will ensure safety, reliability, and affordability for South Africans. With the help of PRASA's Capital projects, the government agency aims to continue to invest in local communities and boost local economies by creating job opportunities.
So far, this project has generated 191 jobs for various sections of people including 15 young women under the age of 35, three women with disabilities, and 21 women over the age of 35.
Furthermore, four Small, Medium, and Micro enterprises (SMMEs) from local communities benefited from this project.
The minister went on to explain the informal economy benefits coming from the railway stations, noting that the Germiston station is one of the biggest intermodal facilities in Gauteng as it allows taxis and buses to feed into the station.
Hence, it supports a "vibrant informal economy where informal traders can ply their trade and sell their wares to passengers and people from surrounding areas."
Chikunga added, "The micro-economic activities at the Germiston station clearly demonstrate the role of intermodal facilities in providing transport solutions, convenience, accessibility, and economic opportunities."
PRASA's national resignaling program is responsible for ensuring that train frequency is increased while the passengers feel safe in the new modern trains.
© Copyright 2023 IBTimes ZA. All rights reserved.