South Africa, Botswana Seek $230 Million For 'Seamless' Rail Link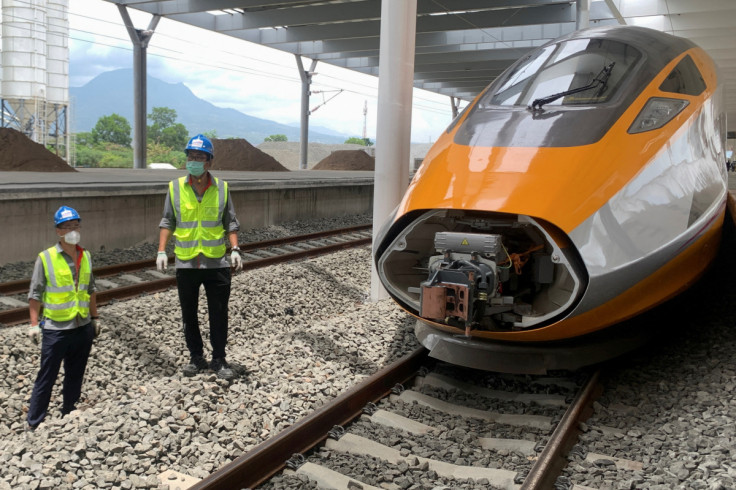 The state-owned rail companies of South Africa and Botswana are looking for $230 million in funds to make a 113-kilometer railway line between the two countries in order to transport several items including coal.
The Mmamabula-Lephalale link will have a capacity of transporting 24 million tonnes of material every year and it will be connected to the existing routes of South Africa's Richards Bay and Mozambique's Maputo port. Both these terminals are important in transporting huge amounts of minerals, MinningWeekly reported.
"The Mmamabula-Lephalale rail link will be operated as one seamless service with no stopovers at the SA-Botswana border," as per the notice, News24 reported. "On completion, the rail link is expected to deliver significant socioeconomic benefits such as a shift from road to rail."
The existing facilities including Richards Bay terminal will be included as a part of this upcoming project to ensure that it can accommodate the increased volumes from Botswana.
Rail transport company, Transnet Freight Ltd, previously known as Spoornet, has shown interest in running this link as a public-private partnership, where both governments are not supposed to make any financial contributions.
Bonginkosi Mabaso, who serves as Transnet Freight's spokesperson, said that the project is facing funding challenges unexpectedly.
"This link is a regional integration initiative and there are also other commodities that will be transported in the line other than coal," he added.
Botswana's government claimed that the country has over 200 billion tonnes of coal resources. However, the lack of rail export capacity has negatively impacted the sector.
Two coal mines transport their output to other countries by truck routes, noting that South Africa generates electricity by using 80% coal while Transnet is struggling with damaged rail infrastructure.
South Africa and Botswana share formal diplomatic relations since Botswana got independence in 1966. Both countries have engaged in diplomatic exchanges and cooperation on several regional and international issues.
As of 2021, South Africa exported $4.47 billion worth of products including Refined Petroleum ($669 million), Diamonds ($465 million), and Delivery Trucks ($123 million). Whereas, Botswana exported $684 million worth of products including Diamonds ($188 million), Insulated Wire ($104 million), and Bovine ($76.8 million).
Both countries have also collaborated on security matters such as cross-border crime and regional stability. Moreover, both nations are part of the Southern African Development Community (SADC), which aims to promote socioeconomic development and regional integration among the member countries.
SADC offers various benefits including industrial and infrastructure development, investment and employment opportunities, skills development and education, natural resource management, and regional peace and security.
© Copyright 2023 IBTimes ZA. All rights reserved.