Foreign Minister Pandor Hosts New Zealand Counterpart Mahuta In Cape Town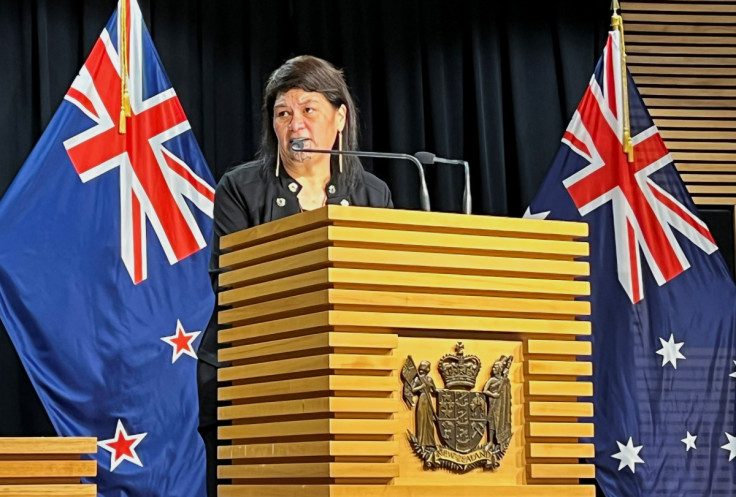 Minister of International Relations and Cooperation of South Africa, Naledi Pandor hosted her New Zealand counterpart, Nanaia Mahuta in Cape Town on Friday.
The ministers are supposed to discuss bilateral relations between South Africa and New Zealand alongside Russia and Ukraine conflict, Africa, women empowerment, technology, science, nuclear disarmament, and United Nations Security Council reform, as per SA News.
The official Twitter handle of the Department of International Relations and Cooperation (DIRCO) shared a series of photos and a video, featuring Minister Pandor hosting her counterpart in Cape Town.
In a separate tweet, DIRCO tweeted, "New Zealand's ties with South Africa range from trade and tourism, agriculture, disarmament, fisheries, environment, indigenous and human rights issues as well as sports" alongside a photo of both ministers walking together.
New Zealand and South Africa share diplomatic relations since 1994.
Both countries have signed over nine agreements over the three decades. For instance, both nations had signed an agreement and a Protocol thereto for the Avoidance of Double Taxation and the Prevention of Fiscal Evasion with respect to Taxes on Income on Feb. 6, 2002.
Aside from the past agreements, the two ministers are expected to sign a Memorandum of Cooperation (MoC) on bilateral cooperation during their meeting.
Both nations share cultural and sports ties, particularly rugby, which has played a huge role in the relationship between both countries. New Zealand's national rugby team, the All Blacks, and South Africa's national rugby team, the Springboks have a long-standing on the rugby field.
Both countries also cooperate on various regional and global issues as both are members of the international organization, the United Nations, which is enthusiastic about issues like peacekeeping, climate change, human rights, and more.
Considering the trade between both countries, South Africa exported $93.9 million to New Zealand including Cars ($16.8 million), Tufted Carpets ($6.78 million), and Other Processed Fruits and Nuts ($5.12 million) as of 2021.
New Zealand, on the other hand, exported $204 million including Non-fillet Frozen Fish ($26 million), Concentrated Milk ($19.9 million), and Cheese ($15.1 million), as per OEC.
© Copyright 2023 IBTimes ZA. All rights reserved.