Indian PM Modi Confirms Visit To BRICS Summit In Phone Call To President Ramaphosa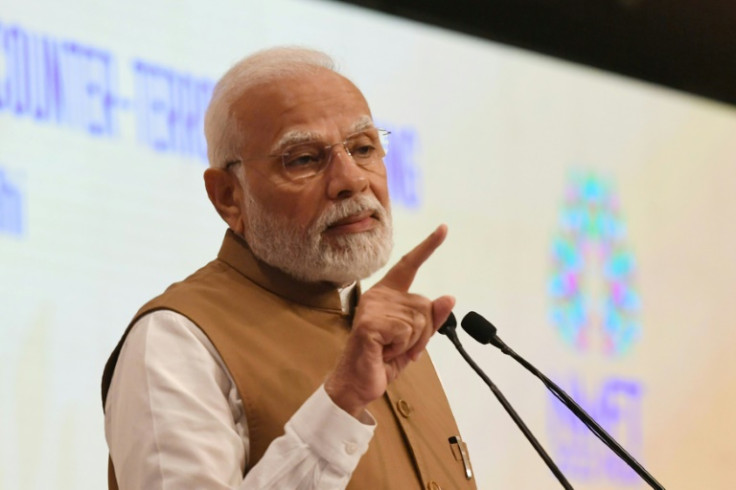 Indian Prime Minister Narendra Modi shot down all the speculations over his visit to Johannesburg to attend the BRICS summit by confirming it on a phone call with South African President Ramaphosa on Thursday.
Earlier, News Agency Reuters reported that after Russian President Putin, Indian PM Modi is unlikely to visit South Africa to attend the BRICS summit.
However, the Indian Prime Minister's Office issued a statement late on Thursday, revealing that the two leaders spoke about the upcoming event, in the wake of India and South Africa celebrating the 30th anniversary of diplomatic relations.
During the telephone conversation, the Indian Prime Minister said that he is looking forward to visiting Johannesburg to participate in the 15th BRICS summit, which is hosted by South Africa this year, the statement added.
In return, President Ramaphosa also showed his full support for India's G20 Presidency.
Furthermore, the two leaders also "exchanged views on a number of regional and global issues of mutual interest" and agreed to stay in touch.
Prime Minister Modi also took to Twitter on the same day to tweet about the telephone conversation.
"Pleased to speak with President @CyrilRamaphosa," he tweeted. "Reviewed progress in bilateral cooperation as we celebrate the 30th anniversary of our diplomatic relations. Look forward to participating in the BRICS Summit in Johannesburg later this month."
President Putin officially announced last month that he won't be attending the event in person and instead, he will participate virtually. The Minister of Foreign Affairs of the Russian Federation, Sergey Lavrov, will represent Russia during the summit.
President Putin's physical attendance at the upcoming event has turned into a global issue as the International Criminal Court (ICC) issued an arrest warrant against him on March 18. ICC has been expecting South Africa to arrest President Putin as soon as he steps into the country amid Russia and Ukraine conflict.
Considering Ukraine and Russia conflict, South Africa has taken a neutral stance and asked respective leaders to solve the conflict with dialogue. To seek peace, President Ramaphosa led an African delegation to Ukraine and Russia with President Putin and Ukraine's President Volodymyr Zelenskyy.
The delegation went to Russia and Ukraine after South Africa came under fire in May when the U.S. accused the country of supplying weapons to Russia against Ukraine.
© Copyright 2023 IBTimes ZA. All rights reserved.