BRICS Evolving Into Stronger, Reliable, Influential Platform – ANC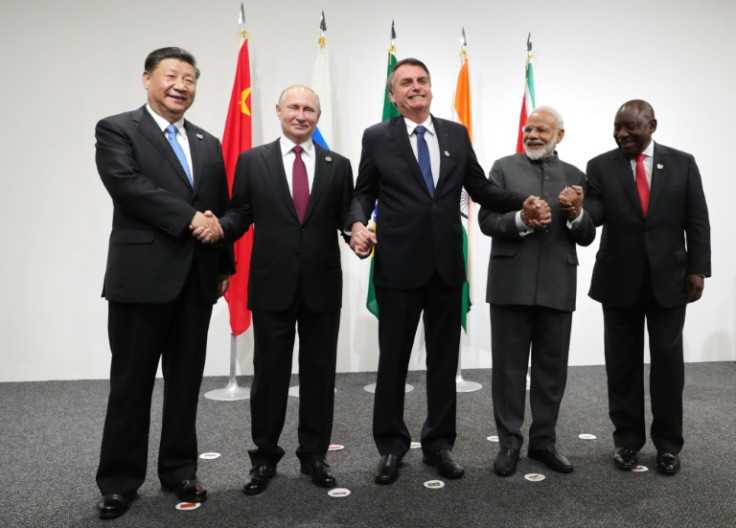 As the upcoming BRICS summit date is getting closer, the African National Congress (ANC) treasurer-general, Gwen Ramokgopa, emphasized the importance of this group, which consists of Brazil, Russia, India, China, and South Africa.
Considering the upcoming summit is slated to be held in August, Ramokgopa addressed the influence of this group at the global level at ANC's Progressive Business Forum (PBF) on Thursday.
The Former Mayor of Pretoria noted that there are many countries who are willing to join BRICS, adding that it will eventually take over more than half of the world's population and increase trade between them.
She shared that at this moment, BRICS represent over 42% of the global population, 30% of the world territory, and over 30% of the GDP. However, she admitted that the global trade percentage is only 18, unfortunately. Although she is confident that these numbers will grow as new countries are applying for BRICS membership.
"Brics continues to grow stronger, more reliable, and more influential as a platform that advances the common interests of the global south," she added, Citizen reported. "Through joint efforts, Brics is today a force for progressive change in global affairs and cannot be ignored."
She continued, "It is for this reason that the forthcoming summit in August has attracted so much interest. Brics can no longer be dismissed as an insignificant form."
There are several countries including Ethiopia, Egypt, Saudi Arabia, Indonesia, Argentina, and the UAE who are willing to join BRICS.
"We hope and trust that the advancement of countries that were left behind is not seen as a threat to any of the advanced countries, but as a must do to ensure that advanced counties are not the only ones carrying the aspirations of the world," Ramokgopa noted.
This year, South Africa is hosting the upcoming summit in Johannesburg and many non-member countries are invited to attend the event.
The upcoming summit has been a global issue because of the possibility of Russian President Vladimir Putin attending the event. The International Criminal Court (ICC) has already issued an arrest warrant against Putin on March 18 and expects South Africa to arrest him if he steps into the country.
South Africa has taken a neutral stance on Russia and Ukraine conflict. In fact, President of South Africa Cyril Ramaphosa along with several African heads traveled to Russia and Ukraine last month to seek peace, and end the conflict between the two countries.
Furthermore, Ruling ANC's secretary-general Fikile Mbalula assured in June that President Ramaphosa will take the decision on Russian President Vladimir Putin "at the right time."
"We said: 'Stop the war'. They say we didn't take a stand, but we did and told them to stop this war," Mbalula said at that time. "Wars are resolved through dialogues, and the platform of engagement is the United Nations Charter which addresses the aggression by one to another."
© Copyright 2023 IBTimes ZA. All rights reserved.