President Ramaphosa Urges Businesses To Support Rural Development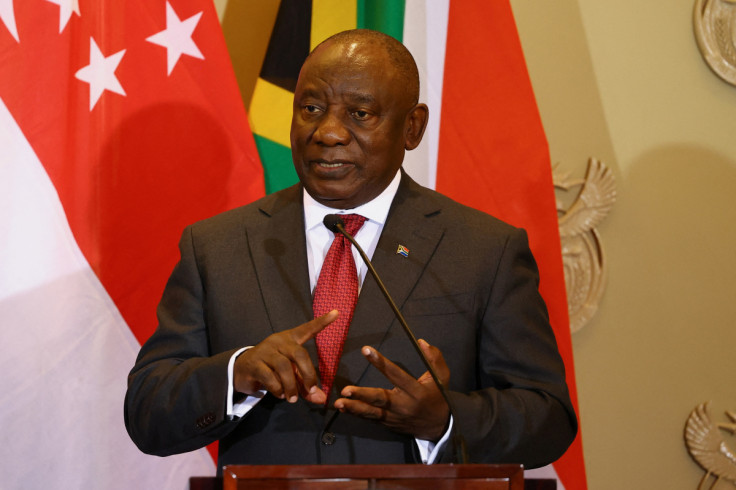 President Cyril Ramaphosa asked businesses alongside other bodies to join hands to support economic development in rural areas by hiring graduates and guiding them on how they can start their own businesses.
Ramaphosa made this call during his visit to the Duttonar Military Base in Nigel, where he officiated the National Rural Youth Service Corps (NARYSEC) Pass-out Parade on Wednesday.
He noted that the challenge of youth unemployment can be overcome only when everyone works together. "Let us build better, stronger, and safer rural communities. Let us leave no one behind," the president added, SA News reported.
The Minister of Agriculture, Land Reform and Rural Development, Thoko Didiza, also attended the event alongside President Ramaphosa and handed over awards to the 2023 National Rural Youth Service Corps outstanding participants.
President Ramaphosa addressed the unemployment issue in the rural areas and noted that "there are less factories, industries and businesses in rural areas," adding that "as a result, there is less economic activity than in metros and urban areas."
"Access to tertiary education in rural areas, though it is improving, is still limited," he continued. "As a result, young people in search of opportunity are migrating away from rural areas to the cities. This affects development in rural areas. Through NARYSEC, we have been working to change this."
The president further explained that NARYSEC graduates can contribute to making rural areas centers of economic activity and encouraged them to work towards achieving a common objective -- national reconstruction.
"Youth must be at the forefront of bringing development to rural communities," he noted. "It is our responsibility to provide them with the knowledge, skills, and experience that will enable them to play their part in bettering their communities."
He added, "You have been given the tools. Now it is up to you to use them to better your own lives and to bring about change in your communities. Use what you have learned to work with government and other social partners to alleviate poverty, unemployment, inequality, and underdevelopment."
The president praised the young people of the nation and said, they are the ''builders" of the country as they possess the talents, the energies, and the enthusiasm" that will take" the country forward.
Ramaphosa recalled how the country achieved democracy because of the young people and even now, the government focused on empowering young people to bring the progress and change that is needed.
"When we say we must leave no one behind, we mean that every young person in this country must be given a fair opportunity, regardless of where they live, where they went to school, or how little they have," the president concluded.
© Copyright 2023 IBTimes ZA. All rights reserved.