Ramaphosa To Take Decision On Putin At The Right Time, Says Mbalula
Ruling ANC's secretary-general Fikile Mbalula, who also served as Former Minister of Transport of South Africa, assured that President Cyril Ramaphosa will take the decision on Russian President Vladimir Putin "at the right time," considering there is an International Criminal Court (ICC) warrant against him.
Mbalula explained that it is mandatory for the president and South African government to deal with this matter, noting that this is South Africa's turn to host the upcoming BRICS summit, which will be attended by President Putin in August.
"It is our turn to host the BRICS summit and the president will at the right moment brief the nation and everybody else about what will happen, having exhausted all avenues of ensuring that BRICS takes place successfully," he said during the ANC Western Cape conference over the weekend, Citizen reported.
Due to ongoing pressure on the government to arrest Putin, there were reports "that Ramaphosa was going to withdraw from the ICC. However, Ramaphosa didn't withdraw but instead went on a peace mission to talk with Russian and Ukraine leaders.
"We are signatories of the ICC Rome Statute, and we say that must be amended to allow people of Putin's calibre to be exempted when they visit our country," Mbalula said. "We didn't start that, even UK has that. Our parliamentarians have been given the responsibility to amend the domestication of Roman Statues, that is what we are talking about as the ANC."
ANC's secretary-general also shared how President Ramaphosa alongside other African heads went on a peace mission and asked Ukrainian President Zelensky as well as Putin to stop the war.
"All that we said is that we are non-aligned, and we went and told Ukrainian President Zelensky and Putin through an African mission, led by President Ramaphosa, acting with other African states," he said.
"We said: 'Stop the war'. They say we didn't take a stand, but we did and told them to stop this war," Mbalula concluded. "Wars are resolved through dialogues, and the platform of engagement is the United Nations Charter which addresses the aggression by one to another."
ICC issued an arrest warrant for Russian President Vladimir Putin on March 18. This came at a time when Putin is scheduled to visit South Africa in August to attend the BRICS, which is an acronym for leading emerging economies in the world, including Brazil, Russia, India, China and South Africa.
President Ramaphosa has previously praised one of the BRICS members, China, for its "non-interference" policy in the Russia-Ukraine war.
However, the president did lead a peace mission, consisting of several African heads including the African Union head, Azali Assoumani, the president of Egypt, Abdel Fattah El-Sisi; the president of Senegal, Macky Sall; the president of Uganda, Yoweri Museveni; and the president of Zambia, Hakainde Hichilema.
The Russia and Ukraine conflict has so far killed more than 62,000 people, and injured at least 60,000 people, while about 15,000 people have been reported missing.
While countries like South Africa and China have taken a neutral stance on the conflict, Poland, the United States, and the United Kingdom have supported Ukraine.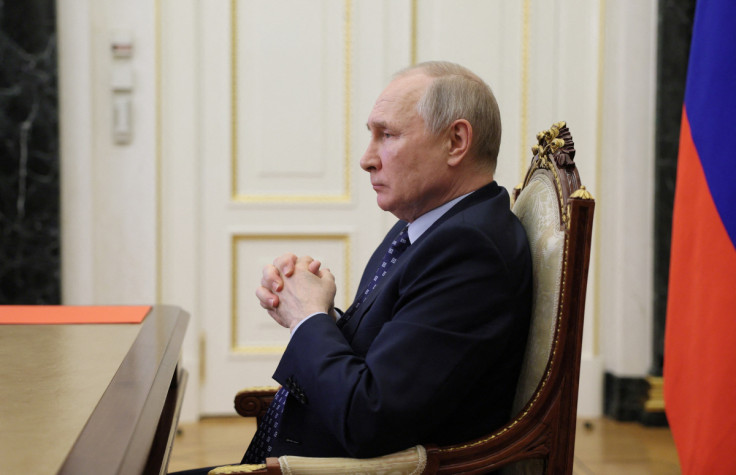 © Copyright 2023 IBTimes ZA. All rights reserved.