3,300 Defence Force Personnel Deployed To Fight Illegal Mining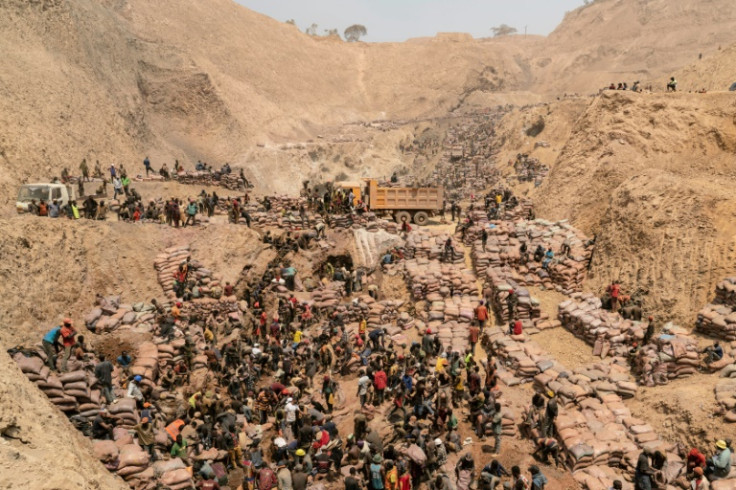 The South African government has reportedly deployed 3,300 armed personnel to fight illegal mining, which costs the country billions of rands every year.
The deployment of the personnel from South African National Defence Force (SANDF) began Oct. 28 and will last till April 28. Khumbudzo Ntshavheni, the minister of presidency, said during a post-cabinet meeting with the media on Monday that the 3,300 SANDF members will support the South African Police Service and other law enforcement agencies to get rid of illegal mining in South Africa.
"This deployment affirms the government's commitment to put an end to illegal mining and create conditions for inclusive growth and transformation of the economy," Ntshavheni said, SA News reported.
The minister said the cabinet was forming a Justice, Crime Prevention and Security (JCPS) group to ensure "progress with work underway to fight against crime," adding that the police minister, Bheki Cele, had already provided quarterly crime statistics.
She added the cabinet had praised the "successful hosting" of the National Anti-Corruption Advisory Council's National Dialogue, which was held last week to discuss the National Anti-Corruption Strategy and recommendations of the Judicial Commission of Inquiry into Allegations of State Capture.
"The progress includes 8 out of 16 recommended pieces of legislative reforms to address specific recommendations of the State Capture Commission that are now before Parliament," she added.
"These Bills cover areas such as public procurement, administrative reform, the conduct of public servants, reform of intelligence services, money laundering and electoral reform."
The minister also said, "Asset Forfeiture Unit has been granted freezing orders worth R14 billion for state capture related cases and recouped R5.4 billion of the ill-gotten gains," adding, "Investigating Directorate has taken 34 state capture and corruption cases to court, involving 205 accused persons."
During the cabinet meeting, the Criminal Asset Recovery Account was approved, which would help South Africa get rid of crime, including illegal mining. The cabinet has allocated R2,172,359 to prevent illicit mining, as it hampers the South African economy.
This amount will be allocated to the SAPS (South African Police Service), SANDF, Department of Home Affairs and Border Management Agency. The SAPS (South African Police Service) will be using the fund to purchase vehicles, helicopters and nyalas (armoured vehicles).
© Copyright 2023 IBTimes ZA. All rights reserved.