Social Protection, Employment Key Pillars Of Reconstruction And Recovery Plan: President Ramaphosa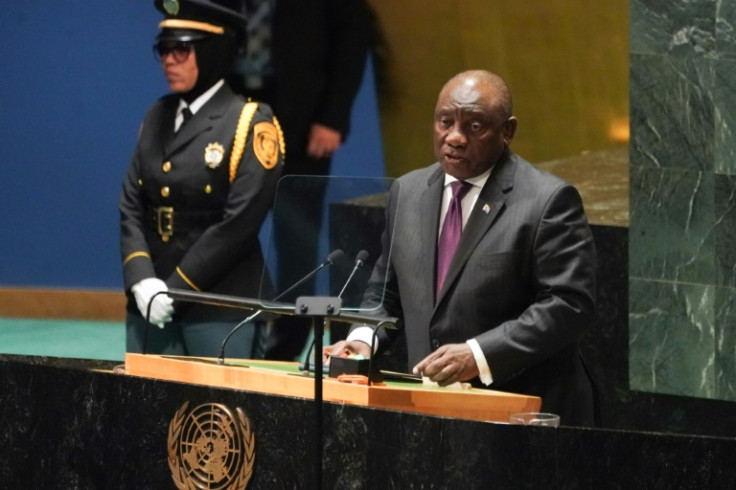 President Cyril Ramaphosa has shared that the measures he introduced to cushion the impact of an economic slowdown following the COVID-19 pandemic are the key pillars of the reconstruction and recovery plan.
According to the president, social protection and public employment are important factors in ensuring the economic growth of the country.
He said Monday that in the last two years, there has been an increase in jobs, which is bringing South Africa close to pre-pandemic level employment.
"The special SRD [Social Relief of Distress] Grant, known as the R350 grant, which we introduced in 2020, has kept millions of people out of poverty, and continues to provide much-needed support for those who are unemployed," he said, SA News reported.
He added, "The Presidential Employment Stimulus has created over 1.2 million opportunities since its establishment, representing the largest expansion of public employment in South Africa's history."
He went on to share that 4 million youth registered on the SAYouth online platform, while more than 1 million got an opportunity to learn and earn.
"Every one of those jobs created is a reason for hope. Every person who no longer lives in poverty is a reason for hope," he said.
The president acknowledged the challenges South Africa is faced with in terms of load shedding and underperformance of the ports and rail network. However, he assured that the country will meet its economic growth targets.
He explained, "For every rand that the government collects in revenue, 18 cents go towards servicing our national debt. This means that we are now paying more in interest on our national debt than we are budgeting for the police force."
"Ultimately, more rapid and inclusive growth is the only solution to unemployment, poverty, and inequality. Growth is also necessary for the sustainability of public finances," he added.
Ramaphosa promised that there will be a stable level of debt and fiscal policy, adding that the finance minister, Enoch Godongwana, will set out the government's plans to achieve this trajectory in the Medium Term Budget Policy Statement (MTBPS) on Wednesday.
Furthermore, the president said that the South African Police Service has established 20 Economic Infrastructure Task Teams across the country to get rid of the "construction mafia." There have reportedly been arrests for several crimes, including illegal mining, cash-in-transit heists, cable theft and drug smuggling.
The president then disclosed that he has extended the employment of 880 members of the South African National Defence Force (SANDF) to support the police in fighting against criminal activities.
© Copyright 2023 IBTimes ZA. All rights reserved.