Over 2 Million South Africans Register To Vote In Historic Weekend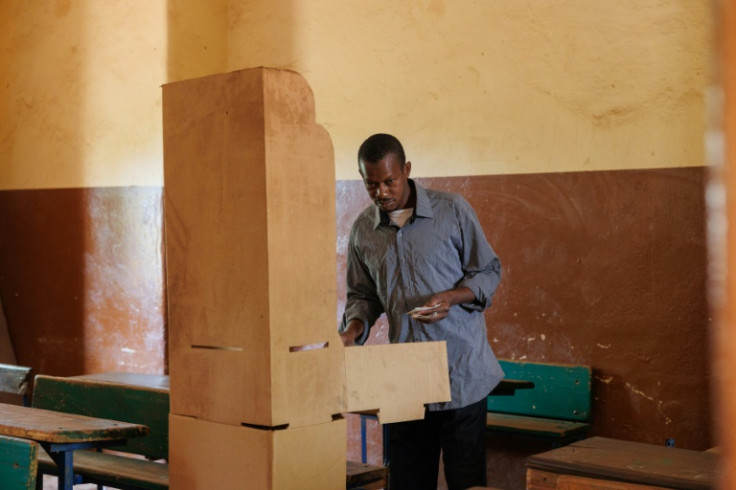 The Electoral Commission of South Africa revealed that it recorded more than one million registrations at 23,296 voting stations Saturday, in addition to over one million people registered online, marking a milestone for the commission.
Also, more than 40,000 people registered online Sunday, taking the online registration number to 1.7 million over the weekend, according to SA News. The commission said that the Voter Registration Weekend started with good numbers, and during the closing day of the weekend, a massive number of registrations were recorded.
This marked a milestone for the commission, as it was the first time that more than a million voters registered themselves online. However, the commission admitted there were some technical problems for some South Africans as they saw a "pending" message.
It explained, "The 'pending' message is received by voters in instances where the ID image that they have uploaded cannot be read or recognized by the system or where an image other than an ID has been uploaded."
"We urge voters to take extra care and follow system prompts when uploading images of their ID," the commission added. "We urge those that have not done so to use the remaining hours of today to go out in their numbers to register."
The Electoral Commission praised the citizens for opting for online registration, as well as those who visited the stations for registration, re-registering, or even cross-checking their details for the upcoming general elections.
An 18-year-old high school student named Oliver Curlewis - registered for the first time to vote - said that he is hoping that these elections are going to change the country, noting that "if it keeps going downhill there is no point me staying here," France24 reported.
The general elections will be held in the first half of 2024. The next year's South African general elections will mark the seventh election since the end of the apartheid era in 1994.
During the elections, the ruling African National Congress (ANC) party will be locking horns with opposition parties, including the Economic Freedom Fighters (EFF) party and the Democratic Alliance (DA).
Nomonde Mnukwa, Acting Director-General of the Government Communication and Information System (GCIS), earlier this month spoke about the importance of the media's role in protecting the democracy of the country ahead of elections.
According to the United Nations Educational, Scientific and Cultural Organization (UNESCO), violence against journalists often increases during elections in the country.
© Copyright 2023 IBTimes ZA. All rights reserved.