Turkish Energy Company Gets Permission To Moor Power Ships At South African Ports
The Turkish energy company, Karpowership, secured the South African government's permission to moor its ship-mounted power plants at three ports.
Although at one of the ports, there is a dispute with the port operator that could cause a delay in one of the power plants.
These Turkish ship-mounted power plants will help to supply electricity to South Africa. This permission has been granted for a period of 20 years for the ports located in the Eastern Cape, Durban, and Saldanha Bay, as per Algoa.
The National Department of Transport spokesperson, Collen Msibi explained that the transport minister, Sindisiwe Chikunga approved Karpowership's application based on certain conditions.
For instance, Transnet National Ports Authority (TNPA) has all the right to incorporate the necessary commercial and safety requirements and the energy company will go through all the government approvals such as environmental approvals from respective departments.
On the other hand, an environmental group named Green Connection, formed in the year 2000, noted that the project previously failed in getting environmental approvals, adding that the generation licenses don't mean that the ships are coming here any time soon.
The group's spokesperson, Liz McDaid claimed that the generation licenses are under review.
"From the time they get approvals they still need 12 months," she told the outlet. "Karpower is not what we need in South Africa, what we need is a short-term, South African generation that can contribute to the grid very speedily."
She further explained that this 20-year deal will provide 1,220 MW and could cost R218 billion to the government.
The approval of power ships has divided the South African ministers. However, Mineral Resources and Energy Minister, Gwede Mantashe alongside Finance Minister Enoch Godongwana supports the installation of these power plants.
"It is a cabinet decision that Mantashe has got to find electricity for the country," Godongwana said on Thursday, BusinessTech reported. "On what emergency measures he does, we give him the flexibility to do that. I am fully behind that decision."
TNPA confirmed that the "port development plan aimed at accommodating additional and much-needed liquid bulk-handling facilities at the Port of Ngqura's A100 location will continue as planned."
"TNPA will continue to work with port stakeholders to ensure fairness and transparency in finding workable solutions," it added. According to the outlet, Karpowership was granted permission on Feb. 26, however, the news wasn't made public.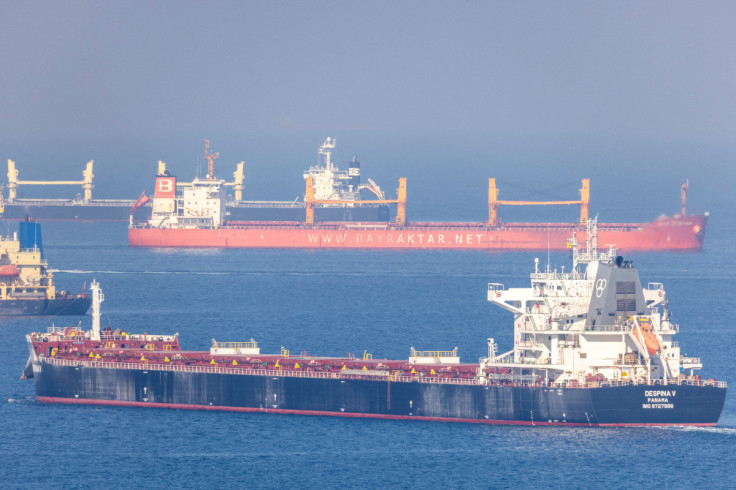 © Copyright 2023 IBTimes ZA. All rights reserved.