Deputy Finance Minister Says SA Doesn't Favor Russia Over Other Nations
Deputy Minister of Finance David Masondo clarified that South Africa doesn't favor Russia over other nations and urged the United States to resolve the allegations against South Africa quickly in order to stabilize government bond and rand prices.
The finance minister, who visited New York on Thursday to attend the launch of Rand Merchant Bank's new office said, "Let me state our position clearly. South Africa supports a rules-based international order, underpinned by the UN Charter and the sovereignty of all nations," News24 reported.
"We have consistently taken a non-aligned stance on the conflict in Ukraine," he continued. "We do not accept that our non-aligned position favors Russia above other countries."
The United States accused South Africa last week of supplying arms to Russia against Ukraine. However, South Africa rejected the accusations and reiterated South Africa's stance on the Russia-Ukraine conflict, noting that it must be resolved by negotiation and peaceful means.
Since the allegations, the value of the South African currency rand has dropped.
Minister Masondo addressed the same and said that South Africa has seen a "negative impact that this allegation has had on our currency and bond market."
He explained, "While the U.S. dollar strength (resulting from robust economic performance, favorable interest rates, and slowing inflation) has contributed to some weakness in the rand/dollar exchange rate, the uncertainty caused by this matter has exacerbated this."
The minister urged the United States to "urgently" resolve this matter to ensure that there is certainty in the market, noting that this will be a "crucial" step for South Africa.
He assured the U.S. government that South Africa has made no sale of weapons to Russia.
"Indeed, since 1994, South Africa has put in place a strict arms-control regime that ensures full transparency and oversight," he explained. "Since we do not have concrete evidence to support these allegations, the independent inquiry headed by a retired judge is meant to establish the facts."
Aside from addressing the allegations, the deputy finance minister also spoke about South Africa's structural reform agenda "that is aimed at liberalizing the network industries dominated by inefficient state-owned companies," adding that "this would contribute to economic growth."
He continued, "There are real domestic challenges and some are exacerbated by the global disruptions, but the steps we are taking will result in material improvements and vindicate the confidence of investors."
During his speech, the minister admitted that South Africa is dealing with several challenges including weak economic growth and increasing national debt.
"Despite these challenges, we remain committed to a prudent monetary and fiscal policy framework," he said. "We are on track to narrow the budget deficit, produce a primary budget surplus and stabilize our debt in the coming years."
The minister also mentioned that the load-shedding frequency would be reduced this year-end. However, power firm Eskom confirmed on Thursday that South Africans may face severe power cuts this winter, starting in June.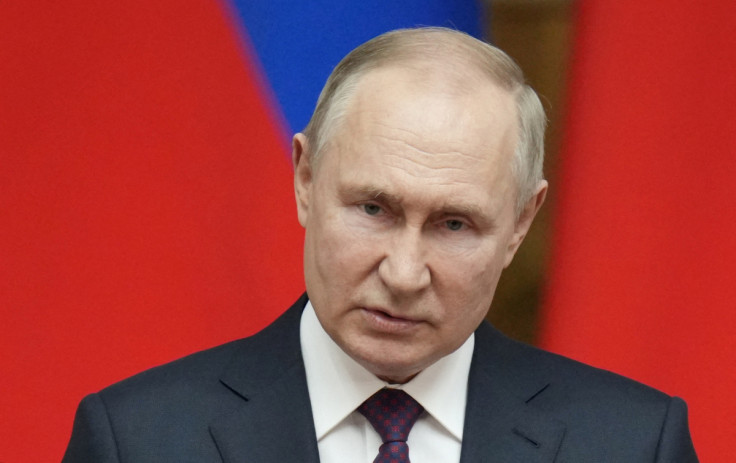 © Copyright 2023 IBTimes ZA. All rights reserved.