Elon Musk Urges Ramaphosa To Speak Against EFF's Call For 'Genocide Of White People'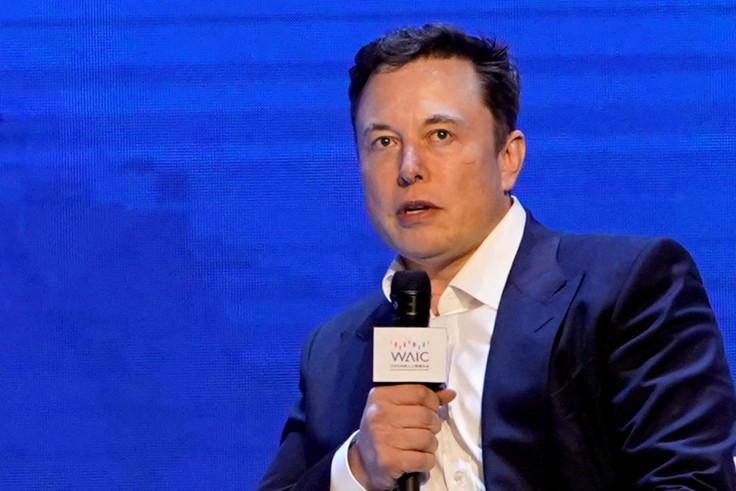 Chief Executive Officer of Tesla Motors, Elon Musk questioned South African President, Cyril Ramaphosa's silence on the opposition political party, Economic Freedom Fighters (EFF)'s video, where they are "openly pushing for genocide of white people."
American commentator Benny Johnson shared a video on Monday where Julius Malema, who serves as the leader of EFF party, can be seen encouraging a huge crowd of people to kill white people in South Africa including White farmers.
In the video surfaced on Twitter, Malema can be seen jumping with a mic and singing, "Kill the Boer (whites), kill the White farmer."
"Shocking video shows South Africa's black party singing 'kill the Boer (Whites), kill the White farmer.' This is all downstream from the rotten secular religion of wokeness and CRT plaguing America today," Johnson wrote in the caption. "You have been warned. WATCH."
Musk, who was born in South Africa's capital Pretoria, replied to Johnson's tweet and wrote, "They are openly pushing for genocide of white people in South Africa." He further tagged the South African President and asked, "Why do you say nothing?"
Party leader of the Freedom Front Plus (FFP), Pieter Groenewald shared a picture of himself on Twitter, where he can be seen signing a document.
He captioned the photo, "Laying criminal charges with the Police against Malema for his "Kill the Boer ..." and "shoot to kill" utterances the weekend."
The Deputy CEO of AfriForum, Ernst Roets noted that this matter will be kept before the Supreme Court of Appeals in September, adding that "this ruling creates a very dangerous precedent," TheCitizen reported.
"The ruling sends out the disturbing message that the incitement of heinous murders on a certain group – based on their identities – is acceptable and carries no penalty," he added. "The question is whether the singing of the song "Kill the boer, kill the farmer" is indeed hate speech."
He continued, "Given the fact that the case is still sub judice and in the process of going to court, Malema has no right to sing the song."
Another political party, Democratic Alliance (DA) leader John Steenhuisen also announced on Monday that he will be filing charges against Malema alongside the ruling government, African National Congress (ANC) at the United Nations Human Rights Council.
"The first element of our UN case will focus on Malema's repeated incitement of ethnic violence," Steenhuisen said. "The second element will charge the ANC national government before the UN over its years-long failure to take action against their one-time protégé even as brutal farm murders continue to escalate in the wake of Malema's demagoguery."
"Kill the Boer" is not a new phrase in South Africa as it has been used in rallies multiple times against the descendants of Dutch settlers in South Africa.
© Copyright 2023 IBTimes ZA. All rights reserved.