Ramaphosa Calls Huawei's Newly Launched Innovation Center A 'Signal' Of 'Confidence In South African Economy'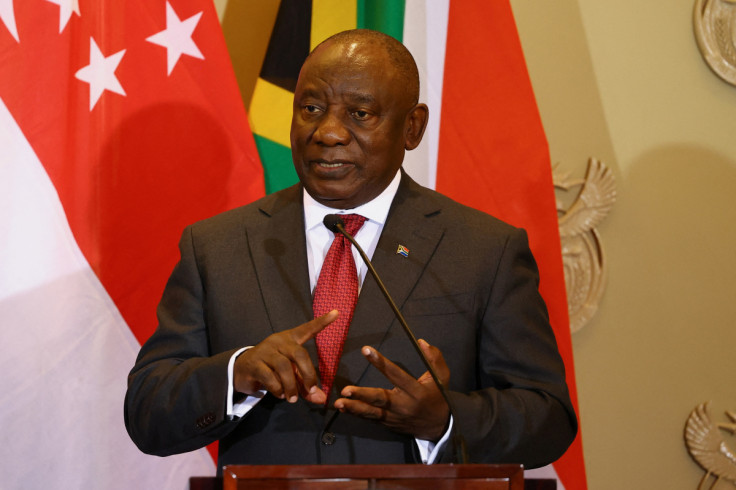 President Cyril Ramaphosa officially opened Huawei's innovation center in Johannesburg on Thursday, before praising the Chinese manufacturing company's plans of investing in South Africa's data centers and cybersecurity industries.
During the launch of the Huawei South Africa Innovation Center launch held at the Huawei Office Park in Woodmead, Sandton, the president also praised the company for showing confidence in the country's economy and potential.
"This center brings together Huawei's different business units in a collaboration hub with local partners, app developers and ICT-focused SMMEs," Ramaphosa said, SA News reported. "For South Africa, expanding digital infrastructure is one of the primary engines of economic growth [and] the development of information technology is key to the competitiveness of our economy."
Ramaphosa added Huawei's future plans to invest in South Africa's data centers and cyber security industries will support the country's national developmental goals.
"It is our hope that this Innovation Centre will be a springboard for the launch of new local ICT enterprises that create jobs," he explained. "We hope it will be a springboard to new business processes that grow our economy and support our national developmental goals."
"The application of digital technologies to improve production processes spans a broad range of economic sectors from mining to ports to transportation and others. Last year, for example, the first 5G coal mine was launched in South Africa through a partnership with Huawei, its carrier, and industry partners."
"This center is a signal of Huawei's confidence in the South African economy and its potential," the president said, and added the digital technology and business services sectors were the key pillars of the country's investment strategy.
He noted that the Information and Communication Technologies (ICT) sector in the country has increased revenue generation by approximately R25.5 billion over a five-year period, which makes it one of the most "attractive" categories for investment.
The president also shared that this growth in the digital sector will ensure more jobs in the country.
Ramaphosa also applauded Huawei for working towards cultivating local digital talent through the Learned, Engaged, Accelerated Professionals Programme, ICT academies, and DigiSchool projects.
During the launch event, Huawei's Sub-Saharan Africa president Leo Chen acknowledged the potential of South Africa in growing the digital economy.
"South Africa is becoming a role model for the continent, as well as on the global stage, in fields such as 5G deployment and 5G-driven industrial digital transformation," Chen said, CajNews reported.
Chinese Ambassador to South Africa, Chen Xiaodong, said this launch indicated South Africa and China cooperation, adding that Chinese private business owners were keen to invest in South Africa to accelerate the 5G application and jointly adopt the 4IR (Fourth Industrial Revolution).
© Copyright 2023 IBTimes ZA. All rights reserved.