President Ramaphosa To Visit India For G20 Summit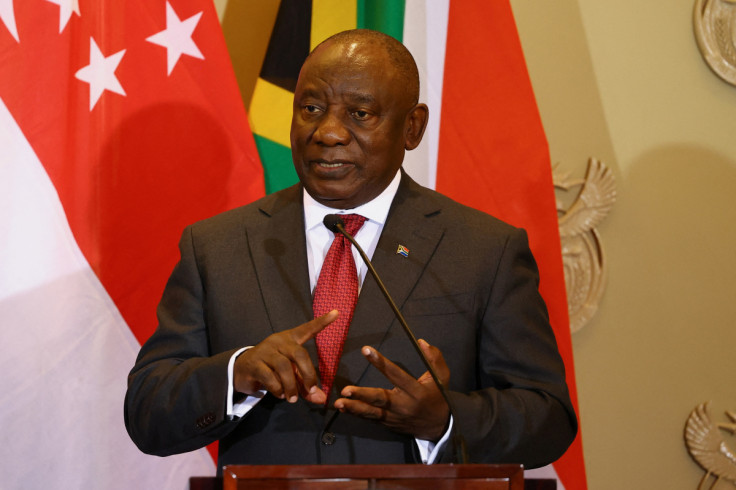 President Cyril Ramaphosa is all set to participate in the G20 Summit, which will be held in India on Saturday and Sunday. The two-day summit will be attended by 19 countries and the European Union.
South Africa is the only African country in the G20 alongside Argentina, Australia, Brazil, Canada, China, France, Germany, India, Indonesia, Italy, Japan, the Republic of Korea, Mexico, Russia, Saudi Arabia, South Africa, Türkiye, the United Kingdom, and the United States, and the European Union.
The presidency announced on Thursday that the South African president will be attending the summit in India's New Delhi to participate in the G20 Working Sessions themed One Earth, One Family, and One Future.
"The President will also on the margins of the G20 have bilateral meetings with Heads of State and Government to strengthen South Africa's diplomatic, economic, and cultural ties," the presidency added, SA News reported.
President Ramaphosa will be accompanied by the Minister of International Relations and Cooperation of South Africa, Naledi Pandor.
It went on to share that South Africa is a member of the intergovernmental forum and the country's participation will provide a "strategic foresight in establishing an economic and international policy platform that will drive and negotiate the best possible outcomes for the country, Africa and the developing world."
The statement also mentioned that South Africa is expected to get G20 Presidency in 2025. At this moment, India is holding the G20 Presidency from Dec. 1, 2022, till Nov. 30, 2023.
The presidency further shared the key pillars of the Indian G20 Presidency including accelerated, inclusive sustainable and resilient growth, accelerating progress on Sustainable Development Goals (SDGs), mainstreaming Lifestyle for Environment (LiFE), multilateral institutions for the 21st century, technological transformation and public infrastructure, building digital public infrastructure, safeguarding international peace and harmony, creating a more inclusive world, gender equality and empowerment of women, and creating a more inclusive world.
It explained that the G20 group is a premier forum for international economic cooperation and it is vital for shaping and strengthening global architecture and governance on all international issues related to economics.
"The G20 initially focused largely on broad macroeconomic issues, but it has since expanded its agenda to include trade, sustainable development, health, agriculture, energy, environment, climate change, and anti-corruption," the Presidency said.
Considering the strength of the G20 group, the members represent up to 80% of the global GDP, 75% of international trade, and housing 60% of the world's population.
© Copyright 2023 IBTimes ZA. All rights reserved.